In Vivo Molecular Imaging (IVMI)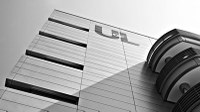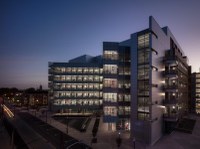 The In Vivo Molecular Imaging (IVMI) can provide a comprehensive service for non-invasive functional, anatomical, and physiological imaging of small animals (mice, rats, and rabbits).We can generate functional data specific for probe developments and evaluations and provides state-of-the-art in vivo imaging systems for acquiring non-invasive data for various disease models, including cardiopathologies, cancers, and bacteria and viral infections.
We assist investigators in designing and carrying out their imaging research based on their animal models and appropriate modalities which will fit their needs (Optical, MRI, PET, and CT). We will work with the investigators to develop a time table for experiments, determine suitable numbers of animals to demonstrate feasibility and significance and assist the entire research team with our imaging expertise.
For information about current hourly rates, please inquire at chin.ng@louisville.edu 
Industry rates are higher
All studies will be charged at 15 min intervals with a minimum of 15 min
Additional cost for radiotracers, contrast agents, and other supplies