Diversity & Equity
The Department of Otolaryngology-Head & Neck Surgery & Communicative Disorders strives to uphold the University's standards for diversity and equity. The University's goal is to foster and sustain an environment of inclusiveness that empowers us all to achieve our highest potential without fear of prejudice or bias. We commit ourselves to building an exemplary educational community that offers a nurturing and challenging intellectual climate, a respect for the spectrum of human diversity, and a genuine understanding of the many differences-including race, ethnicity, gender, socio-economic status, national origin, sexual orientation, disability, religion, diversity of thought and political ideology-that enrich a vibrant metropolitan research university. We abide by the Cardinal Principles which celebrate diversity of thought, of life experiences, and of perspectives so that everyone, in the richness of all of their many unique and intersecting identities, feels included. The UofL Commission on Diversity and Racial Equality supports the non-violent engagement of ALL members of our campus community to eradicate bias, discrimination, environmental conditions, and practices that support and sustain inequity. The University achieved the award for Excellence in Diversity and was named a Top College for Diversity in 2019. We expect every member of our academic family to embrace the underlying values of this vision and to demonstrate a strong commitment to attracting, retaining, and supporting students, faculty, and staff who reflect the diversity of our larger society. 
The program is committed to ensuring that faculty and members of the administrative/leadership team help foster the mission of the University of Louisville strategic plan through:
1) Teaching diverse undergraduate, graduate and professional students in order to develop engaged citizens, leaders and scholars;
2) Practicing and applying research, scholarship and creative activity; and
3) Providing engaged service and outreach that improve the quality of life for local and global communities.
We expect every member of our program to uphold the values of this vision and remain committed to attracting and retaining faculty, residents and staff that also support this mission.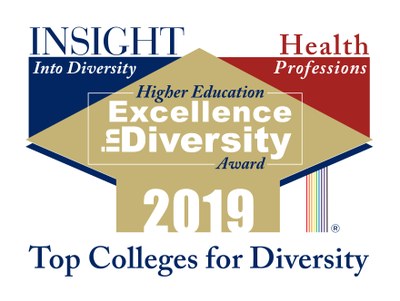 Additional resources: 
UofL Cardinal Anti-Racism Agenda
UofL Commission on Diversity and Racial Equality (CODRE)
UofL Office of Diversity & Equity
UofL Health Sciences Center Office of Diversity & Inclusion