Sleep Medicine Fellowship
---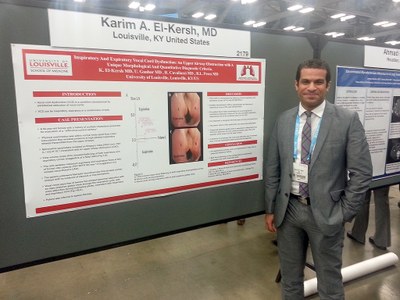 Program Structure:
The fellowship training experience emphasizes a multidisciplinary approach to medicine. The 12 month program encompasses rotations in adult sleep, pediatric sleep, and research, with elective offerings in pulmonary, psychiatry, neurology, and sleep dental.
The weekly training schedule is built to give exposure to multiple facets of sleep medicine. Each week of adult sleep rotations fellows have one half day in each, neurology (EEG), psychiatry(CBT), and pediatric sleep. Our program believes this is important to allow for exposure in these disciplines throughout the training program.
Sleep Medicine Education:
1)  Daily sleep study readings and reviews, participating in the AASM inter-scorer reliability.  
2)  Conferences are held throughout the year to provide high-yield education on a variety of sleep medicine-related topics.
Weekly Sleep Medicine Didactic Curriculum Lectures
Weekly Department of Medicine Grand Rounds
Monthly Sleep Medicine Journal Club
Monthly virtual lectures through AASM
Monthly virtual lectures through Harvard Sleep
As part of the Division of Pulmonary, Critical Care and Sleep Disorders Medicine the sleep fellow works closely with the Pulmonary and Critical care trainees. Sleep fellows can gain knowledge and understanding of the pulmonary aspect of sleep medicine through weekly didactic session held by the pulmonary  and critical care training program.
Teaching Facilities:
University of Louisville Physicians – Sleep Center
Robley Rex VA Medical Center
Norton Children's Hospital
Sleep Medicine Clinics:
UofL Adult Sleep Clinic
Pediatric Sleep Clinic
Veterans Affairs Medical Center Sleep Clinic
Research
Each fellow is expected to participate in a research project involving sleep medicine.
Quality Improvement
As required by ACGME each fellow will participate in a quality improvement project.
We participate in the Match Selection process through the National Residency Match Program (NRMP) and all applications must be submitted through Electronic Residency Application Service (ERAS®).
To apply for this fellowship an applicant must:
The programs is open to all eligible applicants regardless of race, color, national origin, sex, disability, or age.
Successfully have completed an Accreditation Council for Graduate Medical Education (ACGME) accredited residency program in one of the following disciplines:
Internal Medicine
Family Medicine
MedPeds
Pediatrics
Neurology
Psychiatry
Otolaryngology (ENT)
Passed Steps 1,2, & 3 of the United States Medical Licensing Examination (USMLE) before the start of the fellowship. Comprehensive Osteopathic Medical Licensing Examination (COMLEX) exams will be accepted for D.O. applicants.
Applicants must be a U.S. citizen, permanent resident, possess a valid employment authorization document or eligible for a J1 visa.
Applicants must be in possession of a Kentucky Medical License before the start of the fellowship.