About Us
About Us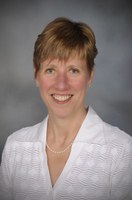 Welcome to a unique department reflecting our dual mission of achieving excellence in education, research and practice in family medicine while simultaneously achieving excellence in geriatric education, research and service. The two entities are synergistic with family medicine providing cradle to grave care and geriatrics responding to the particular needs of older adults.
Our department is not only an academic setting for our medical students, residents and fellows, but a clinical setting serving patients in the area through all stages of life. If you are interested in our Family Medicine Interest Group, Residency or Fellowship programs, please follow the links to their perspective pages. If you are interested in becoming a patient at one of our clinics, please check out UofLPhysicians.
Education
The department conducts education activities in undergraduate, graduate and continuing education.
Undergraduate/Medical Student Education
Coordination of the Introduction to Clinical Medicine(ICM), a two year course spanning the first and second years of medical school.
Family Medicine Clerkship, a required six week experience in the third year, which has an urban a rural component.
Multiple 4th year electives including an acting internship.
Graduate Education
Two residency programs, a 24 resident program housed in Louisville and a 12 resident rural program in Glasgow, KY.
The only RRC approved Geriatric Fellowship in the state of Kentucky accepting 3 fellows per year.
Sports Medicine Fellowship which accommodates 1 fellow per year.
Masters in Humanism and Medical Ethics.
Continuing Medical Education
Grand Rounds are held most every Friday at 7:30a.m. (with the exception for the months of June and December) at Jewish Hospital, Bottigheimer Auditorium. Please check the weekly schedules on our home page for the most up-to-date information.
Research
These are some of the chair's open access publications modeling the future direction of research in the department.