Announcements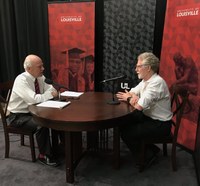 Congratulations to Drs. Gregg, Hasan, and McCall (Ophthalmology) and their colleagues on their recent article in Cell Reports. Catch an  overview of this article and Dr. Gregg's research in his interview with Mark Hebert on U of L Today,  airing Monday, July 22 at 6 pm on Talk Radio 1080 WKJK. The article was also covered by U of L News.watch read

Dr. Clem receives the Dr. Don Miller Endowed Professorship in Cancer Metabolism Research.  Congratulations to Dr. Clem!


Dr. Lovely gives keynote at Gordon seminar; "Alcohol-Induced Tissue Injury: Exploring Pathophysiology, Translational Developments and Experimental Models Used in Alcohol Research" (March 23-24 2019).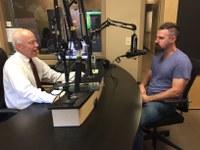 Dr. Lovely interviewed by Mark Hebert on U of L Today. Listen to the interview and learn more about Dr. Lovely's exciting research. listen
Abstract submitted by Dr. Watson and colleagues featured at the American Society of Human Genetics Meeting, receiving the "Reviewer's Choice Award". See video presentation to learn more about their work.  watch 
Congratulations to Robert Monsen!!  He was awarded the John M. Houchens Prize from the Graduate School for the most meritorious dissertation. Dr. Monsen also received a Graduate School Dean's Citation for his dissertation research and academic performance.