Alpha Phi Sigma
Omicron Chapter National Criminal Justice Honor Society


Welcome to Alpha Phi Sigma
National Honor Society - Omicron Chapter -  University of Louisville
Why should YOU join Alpha Phi Sigma?
> Recognition of Achievement: The hard work and personal sacrifice that is required to achieve scholastic excellence deserves recognition. Alpha Phi Sigma membership designates an individual as an outstanding student of criminal justice.
> Special Awards: Each year the national office awards a cash scholarship to one member. Awards are also given to students who compete in the Annual Call for Papers.
> Annual Convention: A national convention is held each year. The convention is held in conjunction with the Academy of Criminal Justice Sciences (ACJS) and presents a wide range of programs and activities.
> National Newsletter: Active members receive a biannual national newsletter, which reports on areas of concern to the criminal justice sciences and the society.
Membership Requirements of Alpha Phi Sigma:
> Alpha Phi Sigma is the nationally recognized honor society for students in the criminal justice sciences. To become a member, the student must have completed one-third of their total hours required for graduation and be recommended to National by the chapter advisor.
o Undergraduate students with a declared criminal justice major or minor, must have a minimum of 3.2 GPA on a 4.0 scale. The student must also have completed a minimum of four courses within the criminal justice curriculum.
o Graduate students must maintain a minimum of a 3.4 GPA on a 4.0 scale and have completed a minimum of four courses within the criminal justice curriculum.
o Law students must have completed one academic year with a 2.5 GPA
Application Process:
> $70 one time national membership fee made payable to Alpha Phi Sigma in a cashier's or certified check.  To apply, please go to our website: www.louisville.edu/justice and click on Alpha Phi Sigma link. Look for the application link. Once completed please print out and turn in to Kim Hendricks in the Advising Office, Brigman Hall, Room 205
Applications must be received one (1) semester prior to graduation (Application Deadline Dates: Fall-September 30th, Spring-January 31st, Summer-June 30th)
For more information, please contact the Chapter Advisor, Kim Hendricks or visit our OrgSync portal at https://orgsync.com/56711/chapter.
Alpha Phi Sigma Membership Application (Word Format)                

Alpha Phi Sigma Membership Application (PDF)
---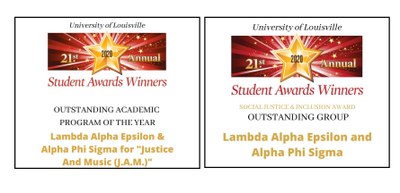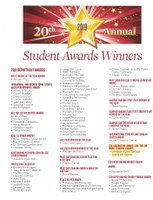 ---
Class Officers 2022-2023
APS President:
Bri McCall

APS Vice President:
Lindsay Todd

APS/LAE Faculty Advisor: 
Dr. Katie Hughes-Taylor