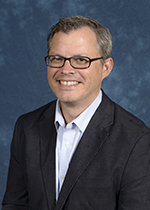 Dr. Chisholm's curriculum vita [PDF]
Educational Background
Ph.D., University of Pittsburgh
M.A., University of Chicago
B.A., University of Notre Dame
Teaching Areas
Adolescent Literacy
English Methods
Young Adult Literature
Qualitative Research Methods
Research Interests
Classroom discourse
Inquiry-based discussions of language and literature
Multimodal literacy practices
Arts-integrated ELA instruction
Professional Activities
Co-Editor, Literacy Research: Theory, Method, and Practice
Special Issue Guest Co-Editor, English Teaching: Practice & Critique
Editorial Review Board Member, English Teaching: Practice & Critique
Editorial Review Board Member, Journal of Adolescent and Adult Literacy
Editorial Review Board Member, Reading Horizons: A Journal of Literacy and Language Arts
Professional Memberships
American Educational Research Association (AERA)
International Literacy Association (ILA)
Literacy Research Association (LRA)
National Council of Teachers of English (NCTE)

Assembly for Research (NCTEAR)
English Language Arts Teacher Educators (ELATE)
Assembly on Literature for Adolescents of the NCTE (ALAN)
Selected Recent Publications
Gast, M. J., Chisholm, J. S., Sivira-Gonzalez, Y., & Douin, T. (2022). Racialized moments in qualitative interviews: Confronting colour-blind and subtle racism in real time. International Journal of Research & Method in Education, 45(3), 284-296. https://doi.org/10.108/1743727X.2022.2046726
Chisholm, J. S., & Cook, M. P. (2021). Examining readers' critical literature circle discussions of Looking for Alaska. Journal of Adolescent and Adult Literacy, 65(2), 119-128. https://doi.org/10.1002/jaal.1169
Heron-Hruby, A., Chisholm, J. S., & Olinger, A. R. (2020). "It doesn't feel like a conversation": How digital field experiences disrupt preservice teachers' conceptions of writing response.English Education, 53(1), 72-93.
Chisholm, J. S., Alford, J., Halliday, L., & Cox, F. (2019). Teacher agency in English language arts teaching: A scoping review of the literature. English Teaching: Practice & Critique, 18(2), 124-152.
Chisholm, J. S., & Whitmore, K. F. (2018). Reading challenging texts: Layering literacies through the arts. Routledge & National Council of Teachers of English.
Chisholm, J. S., & Olinger, A. R. (2017). "She's definitely the artist one": How learner identities mediate multimodal composing. Research in the Teaching of English, 52(2), 122-155.