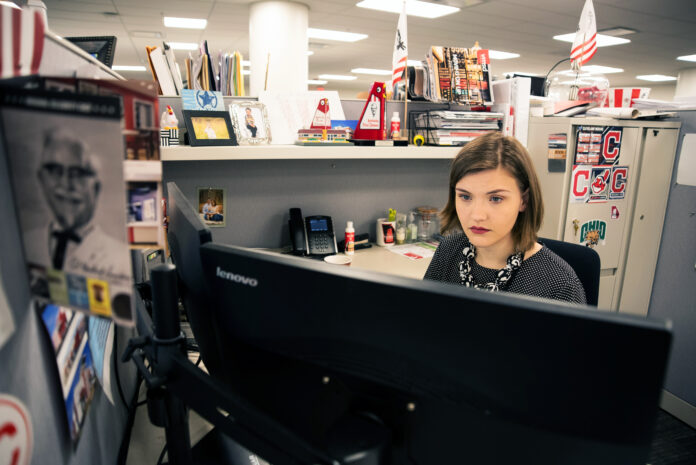 In 2019, the private Gheens Foundation contributed $2 million to support the University of Louisville and, particularly, the strategic plan announced by former President Neeli Bendapudi. UofL has invested more than $530,000 of the Gheens funding to support seven projects in the university's strategic plan. This is the final story in a series describing those projects.
The University of Louisville plans to introduce a dynamic new tool designed to improve students' educational experience and give them a leg up on the competition when entering the workforce and help prepare them to further their education in graduate or professional school. 
The Center for Engaged Learning (CEL) will be a resource for students, faculty and the community to help them find and create opportunities that complement the classroom experience, enabling students to apply their knowledge toward real-world projects and issues. These opportunities include research projects, internships, apprenticeships, community service and more. 
The CEL will partner with many offices, including undergraduate research and creative activities, study abroad, community engagement, student teaching, Army and Air Force ROTC, competition teams, student government and UofL's Center for Digital Transformation, established last year. 
The CEL will also administer a co-curricular transcript that will be supplied to students in addition to their traditional transcripts.
"This is an exciting opportunity that will greatly benefit our students and is specifically mentioned in our 2020-2022 strategic plan," said Interim President Lori Gonzalez. "Students who have had engaged or experiential learning opportunities ask richer questions in class and are prepared after graduation to tackle complex problems in any workplace setting." 
The center will be headed by Gail DePuy, interim vice provost for engaged learning, along with Paul DeMarco, interim director of undergraduate research and creative activity, and a soon-to-be-named director of experiential learning.
UofL already incorporates dozens of experiential learning opportunities in its programs. For example, students in the J.B. Speed School of Engineering are required to work at three paid cooperative education jobs in addition to classroom instruction. Study abroad programs, community service and undergraduate research are also commonly included in the student experience at UofL.
"The Center for Engaged Learning will expand these types of opportunities so that all students can apply their knowledge to concrete experiences, including those whose majors may not have a direct career path," DePuy said.
Experiential learning also helps students increase involvement on campus and develop a sense of belonging. 
For local employers, partnering with the CEL can provide early access to UofL students for possible future job opportunities. Faculty members at UofL who do not already incorporate experiential learning in their classes are encouraged to work with trainers in the Delphi Center for Teaching & Learning to find the best approach for their students.
Funded primarily through a grant from the Gheens Foundation, the new center will have offices in the dormitory called Belknap Residence Hall 2022 currently under construction. That facility is expected to open in Fall 2022.
Contact CEL@louisville.edu to learn more. More information about UofL's Strategic Plan projects supported by the Gheens Foundation can be found here and here.