APSA Ralph Bunche Summer Institute Scholars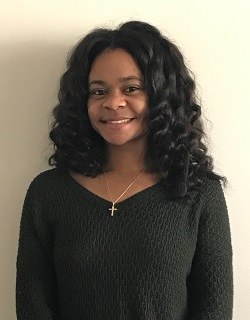 Erica Wheeler is a student at the University of Louisville where she is majoring in political science and minoring in Pan-African studies. Erica is passionate about studying and researching "politics and race," particularly regarding Black and Latino communities. Recently, she completed an independent study on "Mass Incarceration in America," where she discovered a pattern of contributing factors that led to the devastating increase.  Erica is a  Woodford R. Porter scholar whose scholastic performance has placed her on The Dean's List . She works in the Office of Admissions as an admissions volunteer who introduces prospective high school students to the University of Louisville. Upon graduation, Erica plans to pursue a doctoral degree in political science where she plans to produce and publish research that will influence policy-makers and legislation impacting race and social justice in a career as a university professor.
 Founded in 1903, the American Political Science Association (APSA) is the leading professional organization for the study of political science and serves more than 13,000 members in more than 80 countries. For additional information on APSA diversity and inclusion programs, please visit us online at  http://www.apsanet.org/diversityprograms or email diversityprograms@apsanet.org.