Outstanding Alumni Award
university of louisville political science department outstanding alumni award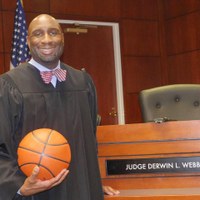 2018 Outstanding Alumni Award winner the Honorable Judge
Derwin L. Webb
(BA, '92)
The former University of Louisville Men's Basketball player, now a Jefferson County Family Court Judge, received this award as a direct result of his tireless contribution to the community. This includes serving on numerous boards dedicated to addressing issues of diversity and improving the lives of local citizens. He is a pillar of the community

---
2017 Outstanding Alumni Award winner Mary Ellen Weiderwohl (BA-Minor, '96)
Selecting Mary Ellen Weiderwohl for this award was an easy choice. Her contribution to the city and the state is immeasurable. She took years of experience working on both sides of government, lobbying for citizen interests and working in the Louisville Mayor's office, to become the Chief of Louisville Forward at Louisville Metro Government where she spearheads economic and community development in Louisville.
---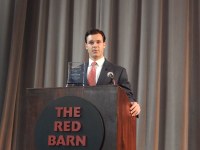 2016 Outstanding Alumni Award winner
David Yates
(BA, '03)
David Yates is a well-known figure in Louisville politics. As a practicing attorney in Louisville, he serves on the city council where he was also a two-term President. Here, on the council, he has gone above and beyond to serve the city working on projects as the Chair of  Metro Council's Public Safety and Intergovernmental Affairs Committees, the Vice Chair of Labor, Economic Development and Contracts Committee, and on other committees. One need not look far to see the fruits of his labors.


---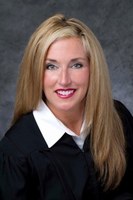 2015 Outstanding Alumni Award winner the Honorable Judge Angela McCormick Bisig

  (BA, '87)
 Judge Angela McCormick Bisig is well-deserving of outstanding alumni award. Her illustrious career includes being a member of the Kentucky Judiciary for 14 years, first as a Jefferson County District Judge and currently as a Jefferson County Circuit Court Judge. Additionally she served as the Chief Judge of District Court in 2012, and in 2013 was voted the "Judge of the year" by the Louisville Bar Association. If that's not enough, her service to the community includes being the Chair of the Board of Directors for Restorative Justice Louisville, serving on the Disproportionate Minority Confinement Committee of the juvenile court, and she has worked for years on the Chief Justice's Racial Fairness Task Force. The list of service and accolades for this political science alumna goes beyond the space we have here.
---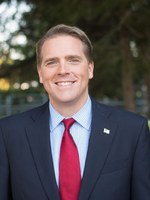 2013 Outstanding Alumni Award winner 
J. Scott Jennings
(BA, '00)
 What can we say about J. Scott Jennings, other than the department is tremendously honored to count him among our alumni and past winners of this award. He was a Special Assistant to the President and Deputy Director of Political Affairs in President George W. Bush's administration, runs a successful political consulting firm, and is a regular contributor to CNN. His list of professional accomplishments is very extensive.