2017 Quality Enhancement Plan
Find your Fit in the Second Year: Inquire, Explore, Discover
Developing a quality enhancement plan, or QEP, is part of our institution's commitment to the reaffirmation process with our accrediting agency, SACS-COC. Our new Find Your Fit QEP project is an opportunity to foster a campus-wide conversation about student learning and success in that crucial second year. At the heart of this initiative is the design, implementation and assessment of a new 3-credit seminar designed to enhance the academic and personal success of undecided and pre-unit second year students. As we help our students "find their fit" academically and align their goals with a career path, our QEP project is posed to have long-term implications for how we support our undergraduate population inside and outside the classroom.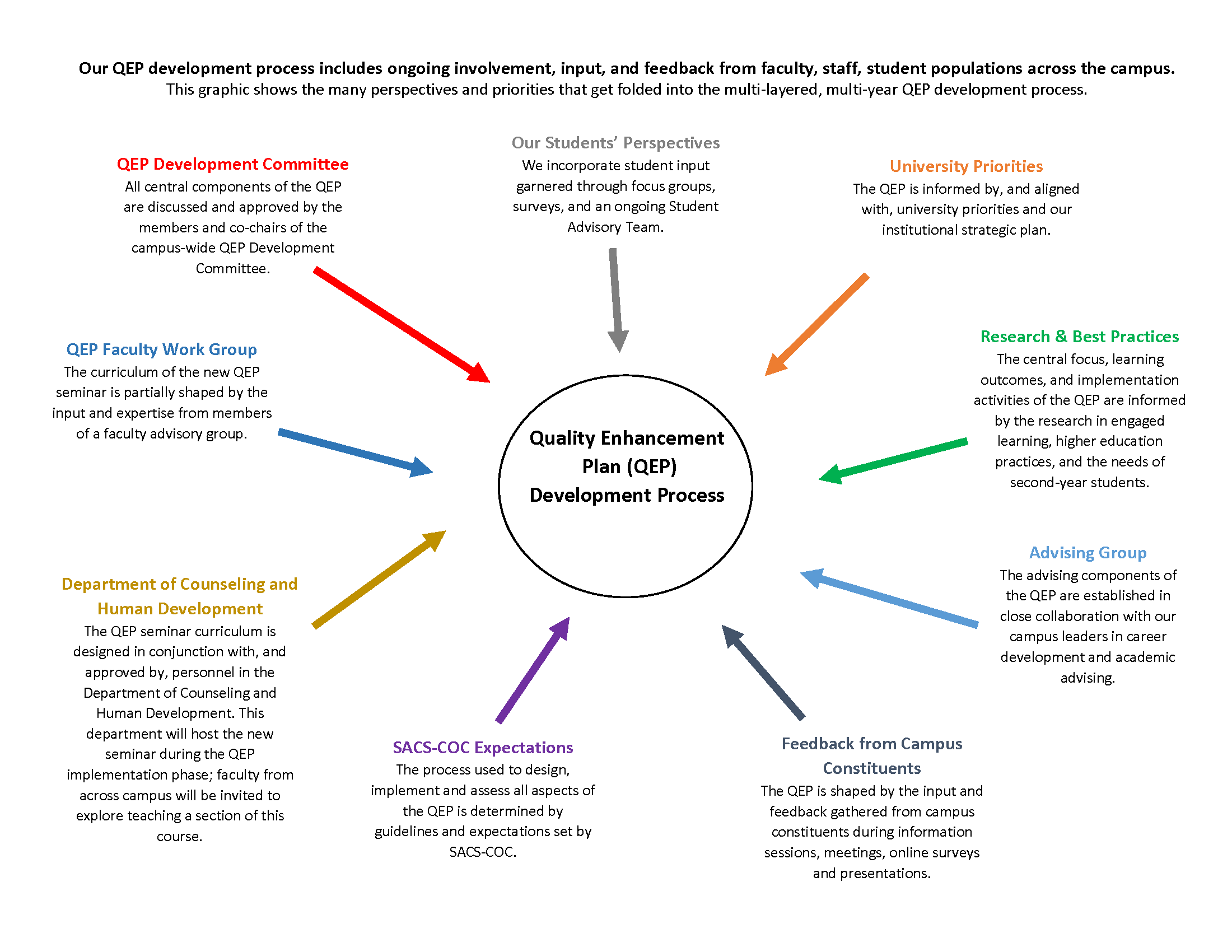 Download the QEP Feedback and Input Graphic [PDF]
Information about the QEP-in-development will be added to this website periodically over the course of 2017. Read the spring 2017 Feedback and Input Report from our campus feedback process. [PDF]
---
Give us your feedback!
UofL students are invited to join our ongoing QEP Student Advisory Team. This group meets monthly to provide input and feedback on the QEP in development. Email us for more information.
UofL faculty, staff, and students are invited to provide feedback about the QEP plan in progress.
Faculty and staff, please click here to access the Faculty/Staff Feedback Form.
Students, please click here to access the Student Feedback Form.
Patty Payette, patty.payette@louisville.edu
Beth Willey, aewill01@louisville.edu
Co-chairs, QEP Development Committee