Stroke Team Members
Physicians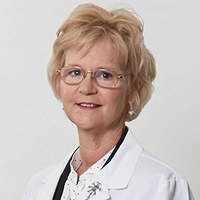 Kerri S. Remmel, M.D., Ph.D.
Professor and Chair
Director of Stroke Program
Academic: 502-852-6990
Clinical: 502-588-4800
ksremm01@louisville.edu
Dr. Remmel is the Chair of the Department of Neurology and is also the Director of the University of Louisville Stroke Program. She received her Ph.D. in Communication Disorders and Linguistics at Louisiana State University. In 1985 she opened her own private Speech Pathology practice. It was through her experience in rehabilitating patients that she developed her passion for understanding the etiology of stroke and it debilitating effects. This propelled her to seek a medical degree, resulting in her arrival at University of Louisville School of Medicine, where she also conducted her neurology residency. In 2000, she joined the Neurology faculty to develop the stroke program at The University of Louisville.
Dr. Remmel is a Board Certified Neurologist and fellow of the American Academy of Neurology. She serves as the State Stroke Champion for Kentucky and has been successful in working with the State Health Department to assess the knowledge of stroke prevention, treatment and rehabilitation in Kentucky and implement plans to develop stroke systems of care within the state by working with the state government to pass resolutions and legislation. In addition, she serves on the local board of the American Heart Association, National Stroke Association, and is a member of the National Strokebelt Consortium.
Under Dr. Remmel's leadership, the University of Louisville Hospital Stroke Center has been recognized as a national model of excellence by becoming the first health care facility in Kentucky to receive national accreditation as a Primary Stroke Center, awarded by the Joint Commission on Accreditation of Healthcare Organizations. In 2006, U of L was one of only five hospitals in the nation to receive the American Heart Association's Get With The Guidelines-Stroke Annual Performance Achievement Award for providing appropriate, evidence-based care to patients at least 85% of the time.
She is a funded researcher in acute stroke treatments and serves as the principal investigator on numerous clinical trials. Her individual research efforts focus on cryptogenic stroke and disparities in stroke risk factors.
In 2005, Dr. Remmel's dedication to teaching and education was recognized nationally through the award of one of the most prestigious mentoring honors. She was designated a McCann Scholar by the Joy McCann Foundation for her excellent mentoring in medicine and praised by the McCann Foundation for creating a highly effective team approach to caring for stroke patients. She has also received the Academy of Neurology National Teaching Scholarship and Excellence in Teaching Neurology Awards.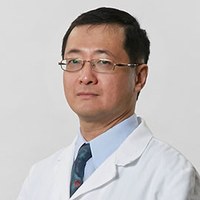 Wei Liu, M.D., Ph.D.
Associate Professor
Specialty: Neurointervention and Stroke

Clinical Phone: (502) 588-4800
Academic Phone: (502) 852-7981
wei.liu@louisville.edu
Tracy Ander, D.O.
Assistant Professor
Specialty: Vascular Neurology
Clinical Phone: (502) 588-4800
Academic Phone: (502) 852-7981
tracy.ander@louisville.edu


Michael Haboubi, D.O.
Assistant Professor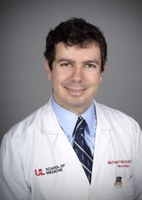 Specialty: Vascular Neurology
Clinical Phone: (502) 588-4800
michael.haboubi@louisville.edu 
Professional Staff
Kari Moore, R.N., B.S.N.
Director of Nursing Stroke Service
Academic: 502-852-7981
Clinical: 502-588-4800

Elizabeth Wise, A.P.R.N., FNP-C