Zakaria M. Sibai M.D.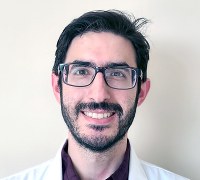 Assistant Professor of Medicine
UofL Physicians Outpatient Center
401 East Chestnut Street, Ste. 310
Louisville, KY 40202
502-588-4600 - Patient Appointments
502-852-5237 - Academic Office
---
Clinical Expertise
Diabetes and Related Disorders; General Endocrinology
---
Board Certifications
American Board of Internal Medicine -
Internal Medicine / Endocrinology, Diabetes and Metabolism
Education and Training
Medical School: University of Aleppo
Residency: Brookdale University Hospital Medical Center
Fellowship: University of Louisville
---
Featured Publications
Zhang F, Oluwo O, Castillo FB, Gangula P, Castillo M, Farag F, Zakaria S, Zahedi T. THYROID NODULE LOCATION ON ULTRASONOGRAPHY AS A PREDICTOR OF MALIGNANCY. Endocr Pract. 2019 Feb;25(2):131-137. doi: 10.4158/EP-2018-0361. Epub 2018 Nov 1. PMID: 30383496.
Zhang W, Bu SY, Mashek MT, O-Sullivan I, Sibai Z, Khan SA, Ilkayeva O, Newgard CB, Mashek DG, Unterman TG. Integrated Regulation of Hepatic Lipid and Glucose Metabolism by Adipose Triacylglycerol Lipase and FoxO Proteins. Cell Rep. 2016 Apr 12;15(2):349-59. doi: 10.1016/j.celrep.2016.03.021. Epub 2016 Mar 31. PMID: 27050511; PMCID: PMC5346032.