Phuong T. Ngo, M.D.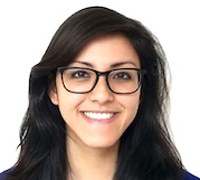 Phuong T. Ngo, M.D.
Assistant Professor of Medicine
UofL Health - James Graham Brown Cancer Center
529 South Jackson Street
Louisville, KY 40202
502-852-2522 - Academic Office
502-562-4370 - Patient Appointments
---
Clinical Expertise
Oncology; Hematology
---
Board Certifications
American Board of Internal Medicine -
Internal Medicine
Education and Training
Medical School: St. George's University
Residency: Jersey Shore University Medical Center
Fellowship: University of Louisville
---
Featured Publications
Ngo P, Kumar R, Rojan A. Mismatch repair deficiency testing in colorectal cancer and factors associated with nonadherence to guidelines. (2020): e16069-e16069.
Ngo P, Dong B, Souders L, Mull J, Hegazi M, Wu X, Rai S, Redman R. Assessing oncology patients' perceptions of treatment goals. (2020): e19160-e19160.
Bhandari S, Ngo P, Kute B, Mandadi M, Pitman WA, Wu X, Lloyd S, Brown MC, Rai SN, Jain D, Riley EC. Adherence to anti-estrogen therapy in women with hormone receptor-positive breast cancer utilizing bubble packaging: a pilot study. Breast Cancer Res Treat. 2019 Sep;177(2):395-399. doi: 10.1007/s10549-019-05308-7. Epub 2019 Jun 6. PubMed PMID: 31172406.
Ngo P, Bycroft R. Encorafenib and binimetinib for the treatment of BRAF-mutated metastatic melanoma in the setting of combined hepatic and renal impairment. BMJ Case Rep. 2019 Sep 16;12(9). pii: e230974. doi: 10.1136/bcr-2019-230974. PubMed PMID: 31527213.
Ngo PT, Reynolds SB, Nguyen QL, Jayswal R, Weiss HL, Krem MM. Reduced-Dose Melphalan (140 or 100 mg/m2) Maintains Efficacy and Tolerability for Multiple Myeloma Patients with Advanced Age or Renal Impairment Undergoing Auto-HCT. Biology of Blood and Marrow Transplantation. 2019 Mar 1;25(3):S24-5.
Reynolds SB, Hashmi H, Ngo P, Kloecker G. Rescue therapy for acute idiopathic thrombocytopenic purpura unresponsive to conventional treatment. BMJ Case Rep. 2019 Jan 14;12(1). pii: bcr-2018-227717. doi: 10.1136/bcr-2018-227717. PubMed PMID: 30642865.
Ngo P, Pinkston C, Pham D, Kloecker G. Factors Affecting Treatment in Non-Small Cell Lung Cancer Patients. Journal of Thoracic Oncology 2018 Oct 1 (Vol. 13, No. 10, pp. S621-S621). 360 PARK AVE SOUTH, NEW YORK, NY 10010-1710 USA: ELSEVIER SCIENCE INC.
Ragsdale EJ, Ngo PT, Crum J, Ellisman MH, Baldwin JG. Comparative, three-dimensional anterior sensory reconstruction of Aphelenchus avenae (nematoda: Tylenchomorpha). J Comp Neurol. 2009 Dec 10;517(5):616-32. doi: 10.1002/cne.22170. PubMed PMID: 19824103.
Turenius CI, Charles JR, Tsai DH, Ebersole PL, Htut MH, Ngo PT, Lara RN, Stanley BG. The tuberal lateral hypothalamus is a major target for GABAA--but not GABAB-mediated control of food intake. Brain Res. 2009 Aug 4;1283:65-72. doi: 10.1016/j.brainres.2009.05.064. Epub 2009 Jun 6. PubMed PMID: 19501070.
Turenius CI, Htut MM, Prodon DA, Ebersole PL, Ngo PT, Lara RN, Wilczynski JL, Stanley BG. GABA(A) receptors in the lateral hypothalamus as mediators of satiety and body weight regulation. Brain Res. 2009 Mar 25;1262:16-24. doi: 10.1016/j.brainres.2009.01.016. Epub 2009 Jan 21. PubMed PMID: 19401161.