Santa Barbara Dermatology Meeting 2018 - April 20-22, 2018
Santa Barbara Dermatology Meeting 2018 - April 20-22, 2018
This program in procedural, aesthetic and medical dermatology features key clinical topics including Melanoma, Reconstruction, Aging, Lasers, Fillers and Toxins, Atopic Dermatitis, Acne Vulgaris, Rosacea, Psoriasis, and other important issues.
When

Apr 20, 2018 08:00 AM

to


Apr 22, 2018 11:45 PM

Where

Ojai Valley Inn & Spa, 905 Country Club Road, Ojai, CA 93023

Contact Name
Jane Broshears
Contact Phone

805-748-5137

Add event to calendar

vCal




iCal

Target Audience
Dermatologists, Nurse Practitioners, Physician Assistants, and Registered Nurses.

Friday, April 20, 2018
6:30-7:00 am
Breakfast Buffet/Exhibit Viewing

7:00-7:50 am
Product Theater/Breakfast

7:50-8:00 am
Daily Intro/Notices

8:00-8:30 am          
Systemic Treatments for Psoriasis and Atopic Dermatitis (Jackson)

8:30-9:00 am         
Update on Acne and Rosacea (Bhatia)

9:00-9:30 am
Update on Pediatric Dermatology (Rehder and Kilcline)
    
9:30-10:00 am   
Panel Discussion (Jackson, Bhatia, Rehder, Kilcline)

10:00-10:15 am   
Break

10:15-10:45 am   
Melanoma & Emerging Therapies (Cornelius)

10:45-11:15 am  
Dermatoscopy: Patterns Predicting Pathology, Sometimes (Herten)

11:15-11:45 pm   
Mohs for Melanoma: What we know (Burnett)

11:45-12:15 pm
Panel Discussion (Cornelius, Herten, Burnett)

12:15-12:25 pm
Announcements/Lunch Buffet/Exhibit Viewing

12:25-1:10 pm
Product Theater/Lunch/Exhibits

1:10-2:15 pm
Reconstruction Panel: Repairing Everyday Defects (Sengelmann, Burnett, Diehl, Kaufman)

2:15-2:45 pm
New Technologies in Dermatologic Surgery (Kilmer)

2:45-3:45 pm
LIVE Virtual Grand Rounds (Berger, Jackson, Heffernan)

3:45-4:00 pm
Panel Discussion (Kilmer, Berger, Jackson, Heffernan)

4:00 pm
Closing announcements

Saturday, April 21, 2018
6:30-7:00 am
Breakfast Buffet/Exhibit Viewing

7:00-7:50 am
Product Theater/Breakfast

7:50-8:00 am
Daily Intro/Notices

8:00-9:00 am
Path Bowl (Lundquist et al)

9:00-9:30 am
Update on Fungal and Bacterial Infections (Bhatia)

9:30-10:00 am
Drug Reactions: The Good, the Bad, & the Ugly (Jackson)

10:00-10:15 am
Break/ Exhibits

10:15-10:45 am
Botulinum Toxin: Expert Tips & Nontraditional Uses of Botulinum Toxin (Rubin)

10:45-11:15 am
Anatomy: Where to Inject Safely (Sengelmann)

11:15-11:30 am
Panel Discussion (Rubin, Sengelmann)

11:30-12:00 pm
Announcements RS/Lunch Buffet/Exhibit Viewing

12:00-12:45 pm
Product Theater with Lunche

12:45-1:00 pm
Closing Announcements

1:00 pm
Golf Tournament or Free afternoon

Sunday, April 22, 2018
6:30-7:00 am
Breakfast Buffet/Exhibit Viewing

7:00-7:50 am
Product Theater/Breakfast

7:50-8:00 am
Daily Intro/Notices

8:00-8:15 am
The Dermatologic Surgeon's Neck Lift (Moy)

8:15-9:00 am
The Art of the Cosmetic Consultation (Moy)

9:00-9:15 am
Approach to the Aging Face (Sengelmann)

9:15-10:45 am
LIVE INJECTABLE FILLERS & TOXIN- Patient Demonstrations (Sengelmann, Kilmer, Moy, Rubin)

10:45-11:15 am
Keynote Lecture: Five Diagnoses You Never Want to See (Berger)

11:15-11:45 am
Biologics in Dermatology: Psoriasis and Beyond (Heffernan)

11:45-12:00 pm
Panel Discussion (Berger, Heffernan)

12:00-12:15 pm
Final Remarks

12:15-1:15 pm
Lunch in Exhibit Hall


Course Directors


Michael Heffernan, MD
US Dermatology Director for Probity Medical Research
San Luis Dermatology & Heffernan Consulting LLC
San Luis Obispo, CA


Participating Faculty
Timothy Berger, M.D.
Professor of Clinical Dermatology
University of California, San Francisco
San Francisco, CA

Neal Bhatia
Director of Clinical Dermatology
Therapeutics Clinical Research
San Diego, California

Mark E. Burnett, MD, FAAD
Center for Dermatology Care
Santa Barbara and Thousand Oaks, CA

Lynn Cornelius, MD
Chief
Division of Dermatology
Winfred & Emma Showman Professor in Dermatology
Washington University School of Medicine
St. Louis, MO

R. Jeffrey Herten, MD
Associate Clinical Professor of Dermatology and Dermatopathology
University of California
Irvine School of Medicine
Irvine, CA
San Luis Dermatology and Laser Clinic
San Luis Obispo, CA

Mark Jackson, MD
Clinical Professor of Medicine and Dermatology
Division of Dermatology
University of Louisville
Forefront Dermatology
Louisville, KY

Christine Kilcline, MD    
Clinical Faculty Member, Dermatology Department, UC Davis Medical Center
Coastal Family Dermatology
San Luis Obispo, CA

Suzanne Kilmer, MD
Clinical Professor
UC Davis
Davis, CA    
Laser Skin Surgery Center of Northern California
Past President of ASLMS

Kurt Lundquist, MD  
Dermatopathologist at Western Pathology Services
San Luis Obispo, CA

Ron Moy, MD    
Clinical Professor, Keck School of Medicine USC
Former co-Chief of the UCLA division of Dermatology & Chief of Dermatologic Surgery
Former Professor UCLA David Geffen School of Medicine

Paul Rehder, MD    
University of Rochester Dermatology
Dermatology Medical Group of Oxnard and Camarillo
Camarillo, CA

Mark Rubin, MD    
Assistant Clinical Professor of Dermatology
University of California
San Diego, CA
Lasky Skin Center
Beverly Hills, CA

Roberta Sengelmann, MD
Associate Clinical Professor
UC Irvine Department of Dermatology
Irvine, CA
Santa Barbara Skin Institute
Santa Barbara, CA

Learning Objectives
As a result of participating in this activity, the participants should be able to:

1. Discuss new approaches to therapy including pathway targeted therapy in the treatment of melanoma.
2. Assess the role of diagnostic tools and technology in diagnosis and detection of skin cancers.
3. Compare and contrast the efficacy and safety of agents, devices, and techniques currently available in aesthetic and procedural dermatology.
4. Integrate into daily practice evidence-based recommendations on new and emerging therapies for common dermatologic diseases.
5. Analyze treatment approaches for the pediatric patient with common as well as complex skin diseases.
6. Implement updated strategies for managing acne, rosacea, atopic dermatitis, contact dermatitis and actinic keratosis.
7. Recognize the factors that are important in selecting appropriate filler agents for treating different areas of the face and targeted planar depths.
8. Determine the appropriate nonsurgical techniques for facial rejuvenation based on an enhanced understanding of facial anatomy.
9. Explain the roles of currently available biologic agents in the treatment of psoriasis and psoriatic arthritis, and appropriately incorporate newer biologics into therapeutic practice as these become available.
10. Incorporate the recent research advances in understanding and treating pediatric dermatology issues such as atopic dermatitis and pediatric acne.
11. Evaluate the role of dermoscopy in clinical practice and demonstrate enhanced skill in using this technique to diagnose dermatologic disorders.

Continuing Education Credit
Joint Provider Accreditation Statement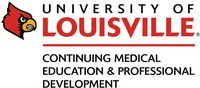 This activity has been planned and implemented in accordance with the accreditation requirements and policies of the Accreditation Council for Continuing Medical Education (ACCME) through the joint providership of the University of Louisville School of Medicine and Tri-County Dermatology Society. The University of Louisville is accredited by the ACCME to provide continuing medical education for physicians.

Physician Credit - The University of Louisville Continuing Medical Education office designates this live activity for a maximum of 13.0 AMA PRA Category 1 Credits™. Physicians should claim only the credit commensurate with the extent of their participation in the activity.

Please note: California PAs, California RNs and California NPs can all earn AMA PRA Category 1 Credit(s)™.

Special Services
All individuals are encouraged to participate. To request disability arrangements, please contact Course Coordinator, Jane Broshears at least 14 days prior to the date of this program. Continuing Medical Education and Professional Development fully complies with the legal requirements of the ADA and the rules and regulations thereof.

Brochure
CLICK HERE for a copy of the course brochure (Under Construction)

Registration
Registration Options and Fees: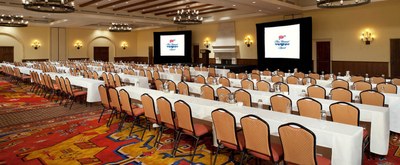 1. Residents/Fellows   $150
2. All Others   $595
3. Exhibiting Industry Representative   $2,000
 
CLICK HERE to Register for this Conference

Refund Policy
Requests for cancellation must be submitted to cmepd@louisville.edu on or before Friday, April 6, 2018. Requests received on or before Friday, April 6, 2018 will receive a full refund less a $25 processing fee. No refund will be given for requests received after Friday, April 6, 2018.

Venue Information
CLICK HERE to go to the Ojai Valley Inn & Spa Website

Acknowledgments
We thank our supporting and exhibiting companies for their participation in the conference! A final listing of supporters and exhibitors will be available at the meeting.