Evidence-Based Care of LGBTQ-DSD Patients Using The eQuality Toolkit
This clinical skills training addresses knowledge gaps to care for patients who are lesbian, gay, bisexual, transgender, queer (LGBTQ) or have a difference of sex development (DSD). Providers will learn practical skills to improve patient interactions by creating an inclusive clinical environment, which will help address health disparities related to stigma and discrimination around LGBTQ/DSD identities.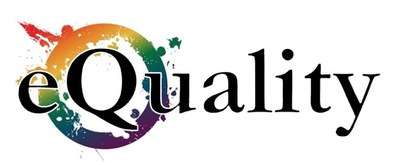 What is this activity like?
This online module walks you through an evidence-based LGBTQ-DSD health training manual. The module prompts you to make clinical decisions for a patient scenario and then gives you feedback about inclusive clinical skills.  The session has been approved for up to 3 hours of continuing education credit (see below). Please note that this course does not attempt to clarify definitions but the knowledge is meant to improve patient outcomes.

Target Audience
Physicians, nurses, medical students, residents, dentists and any other healthcare providers who may interact with LGBTQ+ patients.
Course Learning Objectives
As a result of participating in this activity, participants should be able to:
1. Identify heteronormative and cisnormative biases in patient care settings.
2. Communicate using LGBTQ-inclusive language when taking a patient history.
3. Discuss gender-affirming care with gender diverse patients.
Accreditation Statement


The University of Louisville School of Medicine is accredited by the Accreditation Council for Continuing Medical Education (ACCME) to provide continuing medical education for physicians.
Designation Statement

The University of Louisville School of Medicine designates this enduring material for a maximum of 3.0 AMA PRA Category 1 Credit(s)™. Physicians should claim only the credit commensurate with the extent of their participation in the activity.

Nurses - This program has been approved by the Kentucky Board of Nursing for 3.6 continuing education credits through University of Louisville Hospital, provider number 4-0068-12-22-1305. The Kentucky Board of Nursing approval of an individual nursing education provider does not constitute endorsement of program content. Completion criteria to obtain CE's: Attend entire session and complete the evaluation.
Instructions
This self-paced online CME activity has been developed by medical educators at the University of Louisville School of Medicine. During the course you will access a free online LGBTQ clinical skills training manual and apply this content to a patient scenario. You will receive feedback on your answers throughout the training module. After a brief post-test, you will then log in or register to create a CME user profile, complete a course evaluation, and generate your CME/CE certificate.
Hardware & Software Requirements
Private browsing is not recommended if you complete the course in more than one sitting (see below)

Course Director and Coordinator
Laura Weingartner, PhD, MS
Director of Research for Health Professions Education
Faculty at UofL School of Medicine UME Office

Planning Committee and Faculty Members
Suzanne Kingery, MD    
Associate Professor
Departments of Pediatrics and Endocrinology
University of Louisville School of Medicine

Emily Noonan, PhD, MA
Faculty in Undergraduate Medical Education
University of Louisville School of Medicine

Luca Petrey
Medical Student
University of Louisville School of Medicine

Jennifer Potter, MD
Director, LGBT Population Health Program
The Fenway Institute & Faculty at Harvard School of Medicine

Andrew Givens
Graduate Student
University of Louisville

Laura Weingartner, PhD, MS
Director of Research for Health Professions Education
Faculty at UofL School of Medicine UME Office
Disclosures
As a provider accredited by the ACCME, the Office of CME&PD, School of Medicine, University of Louisville, must ensure balance, independence, objectivity, and scientific rigor in all its accredited educational activities. All Planners, faculty, reviewers, and other persons that affected the content of this CME activity were required to submit a financial disclosure form from which relevant conflicts of interest were determined. If any relevant financial relationship(s) with ineligible companies were disclosed, the materials each of them prepared for this program (or influenced) were peer-reviewed and determined to be without ineligible company bias, were considered fair and balanced in terms of therapeutic options, and presented evidence-based content. All relevant financial relationships with ineligible organizations have been mitigated prior to this activity.
The course director, coordinator, planning committee members, and faculty members have nothing to disclose for this CME activity.

CME & PD Staff and Advisory Board The University of Louisville CME & PD Advisory Board and office staff have nothing to disclose with the following Board Member exceptions: Sathya Krishnasamy, MD -  Novo Nordisk, Kowa (Grant Funding);  Ashlee Bergin, MD – Oraganon (Speaking);  Michael Sowell, MD – Amgen, Abbvie, Biohaven, Teva, Lundbeck (Speaking); Rainer Lenhardt, MD - CSL, Behring (Speaking).

Learner Consent Statement
Names or contact information of learners will not be shared with any ineligible company or its agents without the explicit consent of the individual learner.

Acknowledgments
The eQuality project is possible through the generous time, energy, and expertise that numerous LGBTQ and DSD-affected community members have provided to ULSOM, and the staff of the UofL LGBT Center have sustained strong community involvement in this project. The leadership of the eQuality Steering Committee, including Dr. M. Ann Shaw, Vice Dean for Undergraduate Medicine Education, and the continued support of Dr. Toni Ganzel, Dean of ULSOM, have been vital to the establishment and success of eQuality. The National Institute for Health Care Management (NIHCM) Foundation supported critical research into LGBTQ and DSD healthcare training gaps, the outcomes of which are reflected in this course.

Original Release & Termination Dates
Medium or combination of media used: Online enduring material activity
Method of Physician Participation: Online
Estimated time to complete the educational activity: 3 hours
Course Originally Released on: 10/1/2022
Course Termination Date: 10/1/2025
Most Recently Reviewed: 10/1/2022

Special Services
If you need special accommodations due to a disability, or for an alternative form of course materials, please email Laura Weingartner Continuing Medical Education & Professional Development fully complies with the legal requirements of the ADA and the rules and regulations thereof.

Provider Contact Information
For questions about accreditation or the course content, please e-mail us at cmepd@louisville.edu
Contact Information
If you need technical support please email Laura Weingartner

Privacy Policy
The University of Louisville's Continuing Medical Education and Professional Development office respects your privacy. Personal information collected from participants of our medical educational activities will not, unless required by law, be shared with any third party. The primary reason we collect your personal information is for accountability and documentation of your continuing education activities in compliance with Accreditation Council for Continuing Medical Education (ACCME) regulations. We do not distribute unsolicited e-mails, nor, unless required by law, do we share the names of our subscribers with any third party.
Copyright
The University of Louisville has obtained permission to use the content in this educational activity.
Commercial Support
No commercial support was received or used to fund this online course.
Online Module
Click on the link below to access the online module. Once you complete the patient scenario and post-test, the final page provides instructions to claim continuing education credit, access the evaluation, and generate your CME/CE certificate. If you are do not complete the course in one sitting, you may re-access the material by clicking into the course link in the same browser (do not use private browsing settings, which will not cache your session progress). If you need help re-accessing your partial course completion, please email the course director at laura.weingartner@louisville.edu.
Registration Fees
This course is provided at no cost to participants.
TO BEGIN THE COURSE   CLICK HERE