Meet the Staff
Vacant
Director, Cultural Center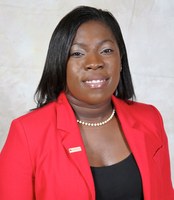 Leondra Gully, leondra.gully@louisville.edu
Assistant Director, Woodford R. Porter Scholarship Program
Hometown: East St. Louis, Illinois
Education: Bachelor of Arts in Psychology, minor in Pan-African Studies; Master of Education in Counseling and Personnel Services: concentration College Student Personnel
Fun fact: Leondra has 5 siblings and 18 nieces and nephews.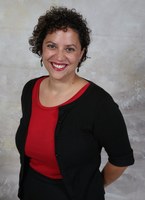 Sarah Nuñez, sarah.nunez@louisville.edu
Assistant Director, Hispanic and Latin@ Initiative
Hometown: Bogota, Colombia (Place of birth); Raleigh, North Carolina; Asheville, North Carolina
Education: Master of Public Affairs
Fun fact:
From 2013-2015, Sarah owned a school bus and managed a social enterprise business from the bus called Chiva, Transporting Opportunities to People (TOP). The CHIVA TOP Project was a community "tool" to help neighbors and community creatively access resources, build community, and create art.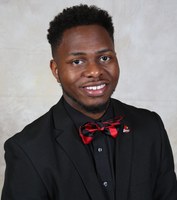 Dominique "Dom" McShan, dom.mcshan@louisville.edu
Program Coordinator, Multicultural Programming & Organizations
Director, African American Male Initiative
Hometown: Shreveport, Louisiana
Education: Bachelor of Arts in Mass Communication: Public Relations, Louisiana State University
Pursuing: Master of Education in Counseling and Personnel Services, Concentration: College Student Personnel (Dec. 2017)
Fun fact:
Dominique knows how to play 5 instruments: violin, viola, cello, double bass, and piano.
Program Coordinator, Hispanic/Latino Initiatives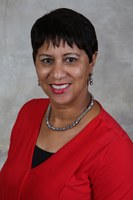 Darla Frazier
Administrative Associate
Hometown: Louisville, Kentucky
Education: Professional Certification in Accounting; Professional Certification in Child Development
Fun fact: Darla enjoys spending family time with her husband of 34 years, 2 children (son and daughter) and six amazing grandchildren.