Cultural and Equity Center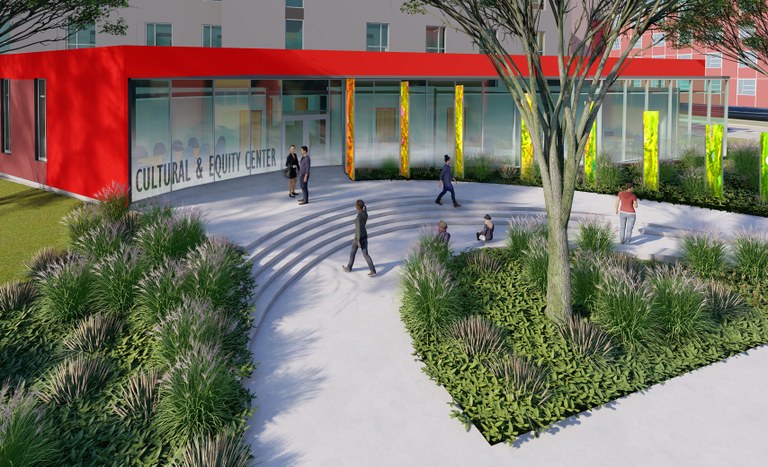 The new state-of-the-art Cultural Center space will find its home on the parking lot located adjacent to Miller Hall. The construction of this new space will mark a huge milestone our mission to increase diversity on campus.
Click here to take a virtual tour and view housings monthly time-lapse videos throughout construction!  
Our New Space 
Employing a holistic approach, our new space centralizes resources and support with a goal of reducing the disparate impact our university community members currently experience as they seek support for their multiple intersecting identities. Through strategic planning and intentional conversations amongst our constituents, we aim to achieve this by housing all of our Diversity & Equity Unit in this space which include:                                                                                                                                                                                                                                        
- Diversity Education and Inclusive Excellence 
- Muhammad Ali Institute for Peace and Social Justice
Our vision designed with students in mind 
We are excited and committed to working with students and community partners to enhance the space with the goal of reflecting and celebrating their many intersecting identities and cultures! Features include:
- Student Lounge                                - Student Work Area 
- Conference Rooms                           - Student Activity Space 
- Multipurpose Rooms                        - Kitchen Space
- Training Room                                  - Barrier Free Restrooms  
-Resource Library                              - Lactation Room
We hope you will partner with us as we continue to make UofL a great place for students, staff, and faculty!