Bicycle Registration/Information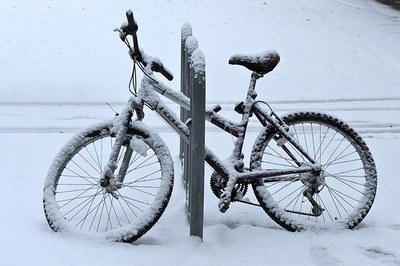 Bicycles, scooters or mopeds that have been impounded due to abandonment or improper parking will require proof of ownership and a $25 impound fee to be paid in full before release. Full details here.
Don't get your bike stolen! Lock Properly:

All bicycles on University property must be registered. Please click Bicycle Registration to complete the registration process. 
Why register your bike?
When a bicycle is registered with University Parking & Transportation, the registration number is stored in a database, along with the owner's name and contact information so that he or she can be easily notified, if the bicycle is recovered.
A registered bike may contribute to a higher rate of conviction for those apprehended with it in their possession.
A registered bike makes it easier for law enforcement officials to return it to the rightful owner if it is lost or stolen and increase your chances for recovery of your bicycle if it is stolen.
Often, law enforcement agencies have a difficult time determining if a recovered item of value was stolen because owners had not recorded the serial numbers.
A bicycle with a registered serial number if found, may aid officers in establishing the bike was stolen, even though it had not yet been reported.
UofL Bike Rack and Repair Station Locations
Tips for Bicycle Safety
(Courtesy of the Kentucky Bicycle and Bikeways Commission)
Wear a properly sized and fitted helmet for every ride and always use lights at night.
Conduct an ABC Quick Check before every ride.
Obey traffic laws: ride on the right, slowest traffic farthest right.
Ride predictably and keep visible at all times.
At intersections, ride in the right most lane that goes in your direction of travel.
Scan behind you and signal lane changes and turns.
Be prepared for mechanical emergencies with tools and know-how.
Control your bicycle by practicing bicycle handling skills.
Drink before you are thirsty and eat before you are hungry.
Related Links