Mission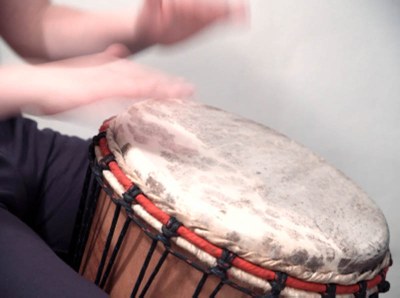 The mission of the University of Louisville music therapy department is to be the preeminent setting for music therapy education, research, and clinical services in the Kentuckiana area. In addition to these aims we strive to offer the music therapy profession with high quality, engaging, and meaningful continuing education offerings.
To fulfill this mission, we incorporate technology into our courses and service provision to maximize the benefits received during student instruction and patient/client interventions. Our curriculum offers hybrid courses that enable UofL to include nationally and internationally recognized teaching faculty who are located across the country.
UofL music therapy students are also exposed to regional, national, and international music therapy experts through guest lectures and presentations each semester. Clinicians and educators who are unable to travel to campus are invited to video conference into our classrooms to share case examples from various patient/client populations. These interactive learning experiences, introduce UofL students to a rich variety of specialty populations they may not otherwise be able to experience in local community interventions. 
The UL Music Therapy Clinic allows patient/client family members and students to experience music therapy interventions via video feed into secure environments when appropriate. These observational learning activities engage students in real-time therapy sessions uniquely preparing them for advanced clinical decision making.
The UL music therapy department offers a variety of services and experiences for not only our students and community, but also our profession. Over the course of each academic year our program offers summer camps for children in our community, virtual learning seminars for practicing clinicians nationwide, national recruiting events, and interactive learning experiences for music therapists in training, existing clinicians, and all individuals interested in learning more about the music therapy profession.