Mission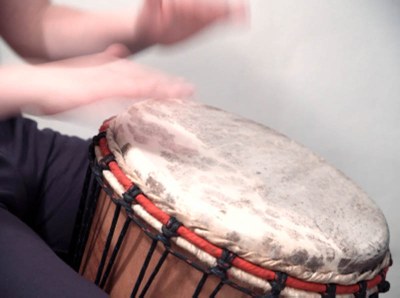 The mission of the University of Louisville music therapy department is to be the preeminent setting for music therapy education, research, and clinical services for individuals with disabilities and health challenges in the Kentuckiana area.
To fulfill this mission, we incorporate technology into our courses and service provision to maximize the benefits received during student instruction and patient/client interventions. Our curriculum offerrs hybrid courses that enable UofL to include nationally and internationally recognized teaching faculty who are located across the country. These faculty members are able to video conference into classrooms in addition to spending intensive teaching time on campus with students.
UofL music therapy students are also exposed to national and international music therapy experts during our Music Therapy Grand Rounds weekly presentations each semester. Clinicians and educators who are unable to travel to campus are invited to video conference into Music Therapy Grand Rounds to share interesting case examples from various patient/client populations. Through this experience, UofL students are introduced to a rich variety of specialty populations they may not be able to experience in local community interventions. 
The technology present in the Music Therapy Clinic allows patient/client family members, students, and other faculty to view music therapy interventions via live video feed into secure environments when appropriate. Increasing exposure to the therapeutic process as it unfolds, without physically being present in a session, is a unique and informative experience for both families and students.