String Academy
The University of Louisville String Academy
The University of Louisville String Academy is a program for dedicated young string players to realize their full musical potential, within a community of motivating and nurturing faculty. The String Academy is open to the highest level of pre-collegiate string players.
Violin, Viola, Cello, Double Bass, and Guitar
The String Academy offers a unique program of masterclasses, chamber music, musicianship classes, and concerto performance opportunities- designed to help pre-college string players develop their skills to the highest level. The Academy meets on Saturdays throughout the school year at the UofL School of Music.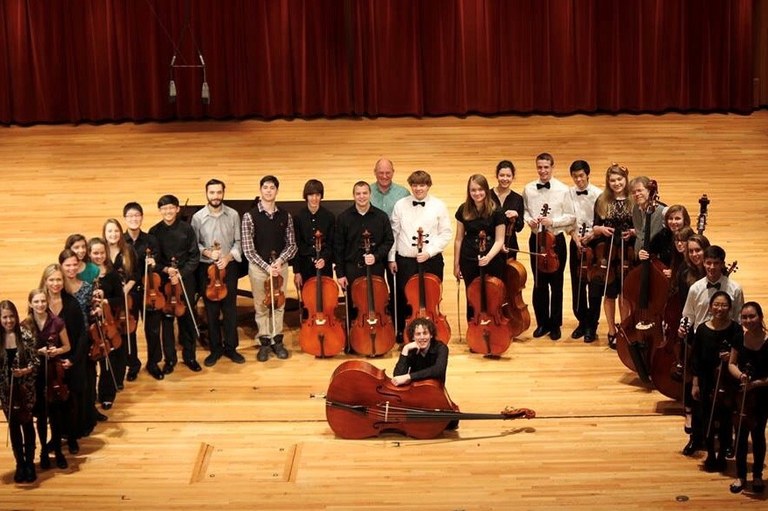 Our Students
String Academy students are chosen by competitive auditions. We accept only the most talented and accomplished string students in the region. Merit and need-based scholarships are available to students by audition and application.
Faculty
The University of Louisville School of Music string faculty are the primary String Academy faculty. All of the artist faculty have extensive teaching and performing experience, both nationally and internationally.
Masterclasses
Masterclasses are offered in each instrument. Any String Academy student is eligible to perform, based on his or her private teacher's nomination. Masterclasses are taught by our faculty, as well as internationally known guest artists.
Chamber Music
We consider chamber music experience essential to the highest development of musical ability. Therefore, each student participates in a small ensemble, having regular coaching's with our artist faculty.
Concerto Workshops
All students participate in the concerto orchestra with opportunities for student rehearsal and performance with full orchestral accompaniment. Soloist roles are awarded by teacher nomination and audition. This is an offering unique to the String Academy, not offered elsewhere in the region.
Musicianship
A variety of subjects are integrated into the String Academy to strengthen our students' musicianship. These include music theory, eurhythmics, and regular opportunities to improve students' sight-reading and understanding of musical structures.
Performance Opportunities
Each String Academy student has the opportunity to perform on a regular basis, in recitals presented for both solo works and chamber music.
2023-24 String Academy Calendar: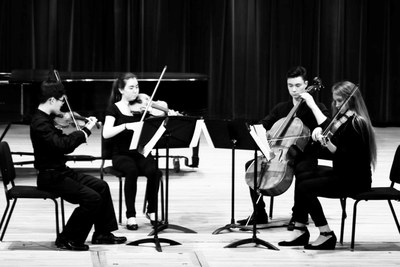 Application Deadline: August 9, 2023
Auditions:
In-person auditions are August 12, 2023 beginning at 10 am at the UofL School of Music, room 328. Reserve an audition time in the application below.
OR
Video auditions may be submitted in the application below. 
 Audition Requirement:
One piece of the applicant's choice that showcases their musical and technical skills. 
Deadline for receipt of video submissions: August 11, 2023 at 11:59 pm.
For more information and to schedule an audition, fill out the String Academy application below.
2023-24 String Academy Schedule 
Fall: 
September 16, 2023
September 30, 2023
October 14, 2023
November 4, 2023
November 18, 2023
Spring:
January 27, 2024
February 10, 2024
March 9, 2024
March 24, 204
April 13, 2024
April 27, 2024
May 11, 2024
Saturday Sessions Schedule 
10-11 am, Chamber Music Rehearsals 
11 am-noon Chamber Music Coachings 
For more information, please contact:
Mina Kitano
Executive Assistant
String Preparatory Center
University of Louisville
School of Music
Louisville, KY 40292