Faculty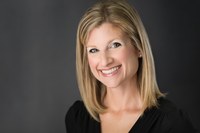 Lorna E. Segall, PhD, MT-BC, Director / Assistant Professor earned her Bachelor's degree in Vocal Performance, Masters degree in Music Therapy, and PhD in Music Education with an emphasis in Music Therapy with a certificate in aging studies from the Florida State University. She also earned a Masters in Vocal Performance from Louisiana State University.
Prior to teaching, Dr. Segall practiced as a hospice clinician which included bereavement services for adults, grief camps for children, and Parkinson's disease support groups. She is a fellow of the National Institute of Infant and Child Medical Music Therapy and participates in trainings both regionally and nationally.
Dr. Segall has served as a clinician in areas of hospice, medical, and corrections. Her primary research interests explore music therapy in inmate rehabilitation, end-of- life/bereavement care, and gerontology. Her vocal background influences her research in exploring how singing impacts the psychological and physiological condition various populations.
In 2014 she created the Behind the Wire Choir at the Wakulla Correctional Institute and in 2016 she received the Mary J. Hilliard award scholarship. She presents and lectures at regional, national, and international conferences. Dr. Segall remains an active music therapy clinician and currently works with the prison medical music therapy population.

Jess Rushing, PhD, MT-BC, Supervisor, Music Therapy Clinic / Assistant Professor earned her Bachelors and Masters of Music in Music Therapy from the Florida State University. Jess received her Doctorate in Rehabilitation Sciences from the University of Kentucky. Jess has worked clinically with all ages from premature infants to end-of-life with considerable experience in medical, private practice, and eating disorders. Her research interests include music therapy in acute post-stroke care and music therapy intern supervision using Self-Determination Theory. In addition to teaching and research, Jess oversees the University of Louisville's Music Therapy Clinic and continues to be an active clinician. She is a Fellow of the National Institute of Infant and Child Medical Music Therapy and has completed training in Neurologic Music Therapy Approaches. Jess regularly guest lectures on medical music therapy, NICU music therapy, program development, and music therapy in neurological rehabilitation. She is the past chair of the Interprofessional Collaborative Resource Committee and has sat on the Assembly of Delegates for the American Music Therapy Association.
Erin Shina, MT-BC, NICU-MT, and Adjunct Professor earned her BA in Music with an emphasis in Psychology and a BM in Music Therapy from the University of Louisville. Erin is also a NICU-MT. Her experience includes providing music therapy services to a variety of populations and settings including older adults and early childhood, adolescents in behavioral health, individuals with disabilities, and the medical population. Currently, Erin is a music therapist with Norton Healthcare Facilities and participates in leading program development. As a former peer mentor at UL and now adjunct professor, Erin supervises interns and practicum students at the University Of Louisville Hospital. In addition to her clinical work and teaching roles, Erin serves as an editorial assistant for Imagine magazine and actively participates in research. She has been published in Imagine and Neonatal Networks (in review). Erin's extensive knowledge and experience with the UL MT program and the Louisville community make her uniquely qualified to meet the needs of our students and our program.  
Julia Purcell, MT-BC, Adjunct Professor and Practicum Supervisor. Julia completed her music therapy degree from Michigan State University in 2004. Throughout her training and career she has had the opportunity to work with people with developmental and cognitive disabilities, living with cancer, mental health diagnoses, and individuals with dementia. From 2004-2009 she provided Music Therapy services for adults with physical and cognitive disabilities at Hazelwood Center.  Through Louisville Expressive Therapies, Julia has provided group music therapy to children, adolescents and adults at Our Lady of Peace psychiatric hospital since 2010.  Julia has also provided in-home music therapy to many private clients, including clients with dementia, developmental disabilities, and autism.