Faculty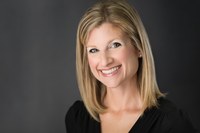 Lorna E. Segall, PhD, MT-BC, Director / Assistant Professor earned her Bachelor's degree in Vocal Performance, Masters degree in Music Therapy, and PhD in Music Education with an emphasis in Music Therapy with a certificate in aging studies from the Florida State University. She also earned a Masters in Vocal Performance from Louisiana State University.
Prior to teaching, Dr. Segall practiced as a hospice clinician which included bereavement services for adults, grief camps for children, and Parkinson's disease support groups. She is a fellow of the National Institute of Infant and Child Medical Music Therapy and participates in trainings both regionally and nationally.
Dr. Segall has served as a clinician in areas of hospice, medical, and corrections. Her primary research interests explore music therapy in inmate rehabilitation, end-of- life/bereavement care, and gerontology. Her vocal background influences her research in exploring how singing impacts the psychological and physiological condition various populations.
In 2014 she created the Behind the Wire Choir at the Wakulla Correctional Institute and in 2016 she received the Mary J. Hilliard award scholarship. She presents and lectures at regional, national, and international conferences. Dr. Segall remains an active music therapy clinician and currently works with the prison medical music therapy population.
Lorna directs the UofL MT program and teaches Psychology of Music, Intro to Music Therapy, Intro to Research, Music Therapy Techniques II, Anatomy & Physiology, and serves as the University Internship Director.
--
Chris Millett, MM, MT-BC, Assistant Professor (he/him/his) identifies from the Community Music Therapy (CoMT)-eclectic theoretical orientation. He completed his Bachelor's of Music, emphasis in Music Therapy, at the University of Louisville and his Master's of Music Therapy as the graduate teaching and clinical assistant at the University of Kentucky. After working in with a variety of populations, primarily pediatric medical music therapy at AdventHealth for Children (formerly Florida Hospital), he returned to Kentucky as the coordinator of the UofL Music Therapy Clinic from 2019 - 2022. He is excited to join the full-time teaching faculty Fall of 2022 and will enjoy using his many years of in-depth clinical and musical skills to impact budding music therapists.  Chris has a wide range of music therapy, music technology, and audio engineering experience and enjoys regularly teaching on those topics at regional, online-based, and national conferences.
Of primary teaching interest to Chris is the use of electric and acoustic guitar in therapy, expanding music therapists' music tech literacy (e.g. effects pedals, audio engineering, synthesizers, etc.), and increasing clinical musicianship. He also has an affinity for working within CoMT frameworks with youth / teens in foster care group homes, addiction recovery, medical music therapy & oncology populations, and other populations considered "at-risk".  Outside of direct clinical work, Chris hosts the podcast / media series Make More Music on podcast platforms and YouTube. He has collaborated with many top electric guitar effects companies including Chase Bliss, JHS Pedals, Wampler Pedals, Caulfield Cables, Yahama, Jamstik, Pedaltrain, Truetone, Strymon Engineering, and more.
Currently Chris teaches Improvisation for Music Therapy, Practicum I-IV, Clinical Applications I & II (Supervisor of III-IV), Music Therapy Techniques I, and Principles & Practices II. Chris also serves as a mentor for the UofL Music Therapy Clinic.
--

Brett Northrup, MT-BC, is an alumnus of the University of Louisville School of Music and has been a board-certified music therapist since 2012. Brett serves pediatric and adult oncology patients and their families as part of the expressive therapy teams at Norton Cancer Institute and Norton Children's Cancer Institute, affiliated with the UofL School of Medicine.
In addition to his role as a music therapist, Brett is a facilitator of the Teen Warrior and Cancer Beats programs, which are focused on meeting the unique needs of young adults affected by cancer. Brett presents at conferences regionally and nationwide.
Currently Brett serves as a part-time lecturer outside of his full-time clinical work and teaches Music Therapy Training Group I & II and Principles and Practices I.
--
Andrew Chapman, MT-BC, Coordinator of the UofL Music Therapy Clinic is a recent graduate of the UofL Music Therapy program, a board-certified music therapist, and the coordinator for the music therapy clinic. He became board-certified in early 2022 after completing his internship at the UofL MT clinic. During his internship and shortly after, he led a community-based and process-oriented songwriting group, worked with individuals in foster care to create and perform songs of their own, and presented on these experiences (plus guitar pedals and MIDI) at SER and NER conferences.
In June of 2022, he began his journey as the clinic coordinator and is overjoyed to join the community of clinic artists, students, and faculty. He views the role of the clinic as a therapeutic and musical resource for individuals who are typically disadvantaged in obtaining those resources.
On campus, Andrew has been the president of the music therapy student organization, and also regularly writes and performs music locally, using his background in creative writing to inform his therapeutic practices. You can find his writing published in campus-based journals The White Squirrel and Miracle Monocle. 
Andrew's role does not involve classroom teaching but he often guest lectures and provide practicum and internship supervision to many UofL MT students. To learn more about the UofL Music Therapy Clinic visit here.