Guest Ensembles & Programs
The Chamber Music Society was founded in 1938 and is emerging from our COVID "dark year" to present our 2021-22 concert season. Our primary purpose is to present concerts featuring world class artists in exceptional performances of both well-seasoned and cutting-edge chamber music works.  
The first 3 concerts of this season will mark the conclusion of our Beethoven Festival, which has featured the Emerson String Quartet performing all of Beethoven's string quartets. These final 3 Beethoven Festival concerts, scheduled for October 24, December 4 and December 5, will feature all of Beethoven's later quartets, ranging from Op. 79 to Op. 135. Fortunately, before COVID set in, we were able to present the first 3 Emerson String Quartet performances in early 2020, which featured Beethoven's early quartets (Op. 18) and the Razumovsky quartets (Op. 59). The resumption of these amazing performances is not to be missed.
Our performances will continue in 2022 with the Grammy-nominated Imani Winds on February 6 and the return of Eighth Blackbird on March 6.
Each concert is held at 3pm on Sunday in the acoustically-acclaimed Margaret Comstock Concert hall at the U of L School of Music.  
Subscription for regular season tickets are $150 ($135 for Seniors 65+) and student season tickets are $15. Single tickets are $40 ($35 for Seniors 65+).  
The School of Music building is best accessed from Cardinal Boulevard by turning South onto 1st Street, also known as the North Entrance to the U of L campus.  Free parking is located immediately to the West of the School of Music building.  Additional free parking is located in the U of L Visitor's Lot located South of the School of Music building, the lot adjacent to the Alumni Club and across Cardinal Boulevard at duPont Manual High School's parking lot.
The Chamber Music Society of Louisville is a 501(c)(3) non-profit corporation and operates with the support of its longtime partner, the University of Louisville School of Music.  Our mailing address is:  Chamber Music Society of Louisville, P.O. Box 5074, Louisville, KY 40255.
To purchase tickets, please purchase through Eventbrite or call David Anderson at (502) 452-9029.
Ceruti Chamber Players

The Ceruti Chamber Players are widely recognized for their programs incorporating both great chamber music of past eras and compositions of living composers. The critically acclaimed ensemble has performed several times at the Piccolo Spoleto Festival in Charleston, South Carolina, and was one of two United States ensembles selected to participate in the First Osaka (Japan) International Chamber Music Festa. The Ceruti Chamber Players regularly present concerts in varying formats of ensemble, duo, or solo performances, as well as master classes on contemporary chamber music. 8201 Old Westport Rd., Phone: (502) 423-0615
Kentucky Center Chamber Players
Founded in 1982, the Kentucky Center Chamber Players perform in cooperation with the University of Louisville School of Music. This unique group performs free of charge at several venues on the university campus. Phone: (502) 852-6907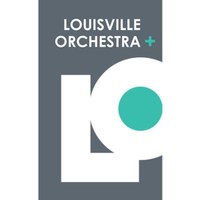 The Louisville Suzuki String Association (LSSA) supports Suzuki activities in the Louisville region for Suzuki students, families, and teachers. LSSA has been in existence since 1966, and is a 501(c)3 non-profit organization. LSSA offers a Fall Suzuki Workshop each October and a Summer Suzuki Institute each June for new beginners through advanced students, ages 3-18, in violin, viola, and cello. LSSA also offers both Merit and Financial Need scholarships for Suzuki students and teachers.
Louisville Suzuki String Association, Inc.
School of Music
University of Louisville
Louisville, KY 40292
Phone: (502)852-0537  |  Email: LSSA@bellsouth.net  
Speed Art Museum Music Series
For more than 50 years, The Hattie Bishop Speed Concert Series has presented some of the world's finest classical musicians from well known performers to rising stars. Concerts are free to museum members and tickets are available for purchase by the general public. The Series is presented by the Hattie Bishop Speed Music Room Trust.
VOICES of Kentuckiana is a fully inclusive, self-affirming community chorus performing relevant music for the education, enjoyment, and cultural enrichment of our audiences and ourselves.