SPHIS Home » Message from the Dean
Message from the Dean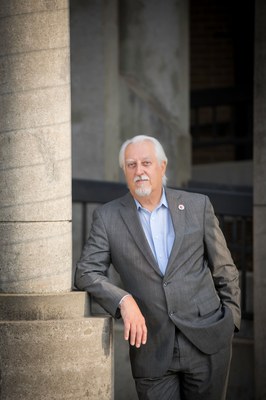 Colleagues,
Here we are wrapping up another academic semester and another calendar year. With Thanksgiving just behind us and the year-end holidays on the horizon, it is indeed a time to be thankful. For example, we have emerged from the worst of the COVID pandemic. As we have been sensing for a while, it seems to be heading toward long-term endemic. Fatalities are way down and hospitals are no longer overrun with cases. Immunizations still carry the day, but treatment protocols are now a critical piece of the equation as well. We still need to be careful around those most at risk. That leaves a lot of responsibility on all of us as individuals.
On a related note, be sure to put our annual Woodson Lecture on your event calendar for March 28, 2023. Leading up to National Public Health Week, Dean Sandro Galea, from the Boston University School of Public Health, will join us in-person to discuss his recent book that directly addresses the next pandemic—what we need to have learned from COVID and how we must prepare for the future. It should be a great conversation!
There are many things going on at the school. Our MS in Health Administration (MSHA) program was just reaccredited for another seven years by the Commission on Accreditation of Healthcare Management Education (CAHME). While there was never any question about the outcome, it is always exciting to pass the test! Congratulations to Dr. Lee Bewley, the MSHA program director, and his colleagues in the Dept. of Health Management and Systems Sciences.
We are also very excited about the Kentucky Department for Medicaid Services inviting us to submit seven full proposals to the CMS State-University Partnership program. Last round SPHIS had six major Medicaid projects operating. This coming year it looks like we will have seven. These projects all point toward major healthcare improvements and/or cost savings.
Some of our faculty and doctoral students have also been instrumental in securing a major multi-million-dollar award from the Humana Foundation to support innovative work linked to equity and social justice in our community/region. We all look forward to hearing about some of this early work. It also links directly to the new undergraduate track in health equity and social justice.
On a more personal note, I am now heading toward my final semester at SPHIS. After 10 years of working with a great group of people, I will be retiring at the end of June 2023. There are many things that I took a run at that did not come to fruition, but I feel great about some of the things that I have contributed to that have materialized. I am glad that our undergraduate program is still thriving. I am happy to have jump started that development work, but others did the heavy lifting. Similarly, I am pleased to see our health policy research institute, the Commonwealth Institute of Kentucky, has now welcomed Dr. Seyed Karimi as its third director. The literature suggests that start-up leaders bring some different skills than subsequent leaders and surviving transitions is generally a very good sign for continued longevity.
I also have a few more things to accomplish. I will be stepping down as chair of the ASPPH Data Advisory Committee after a very successful 12-year run. I have also been heavily engaged in our own public health accrediting body, the Council on Education in Public Health (CEPH). Having served as a site visitor for 15 years, site team chair for about eight of those years, and a board member for three, I will serve as chair of the CEPH board from December 2022 - December 2023. This year, the major CEPH board task that I will be directing is tied to redefining the role of an accrediting body in pushing an anti-racist agenda. I hope to champion the movement of accrediting bodies from merely affirming schools' meeting of academic criteria to forcing some focus on external policy issues.
I look forward to an exciting final year in academia. I hope that all of you traveling your own career paths can also one day look back and fondly remember some exciting and impactful moments.
Watch a special video update and message from Dean Craig Blakely
Happy holidays all. 

Dr. Craig Blakely
Dean
Read an archive of past messages from Dean Craig Blakely