SPHIS Home » Message from the Dean
Message from the Dean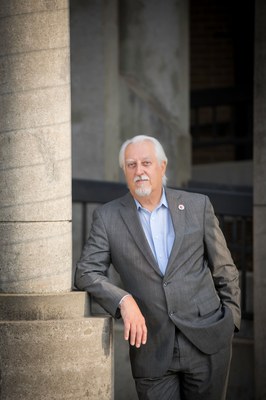 Summer 2022.
Public health continues to play a visible role in many settings. Thinking first about our just completed academic year culminating with spring graduation—our students, faculty and staff were extremely well represented in annual recognition actions. Our students continue to be actively engaged in leadership positions across the university. It is not surprising that the critical thinking skills, foundational in our curricula, set our students up to be well prepared for leadership roles. Trinidad Jackson, PhD 2022, was recognized as the Guy Stevenson award winner--the highest award presented annually by the university's graduate school. He was the student speaker at the university's doctoral hooding ceremony. David Johnson received the 2022 TILL Teaching Innovation award, and Jenna El-Masri won the 2022 university advising award—continuing a tradition of one of our wonderful advisors taking home this prize every few years. Many others were recognized as well. See the full list of SPHIS graduation honors and other awardees.
We're somewhere in the midst of what appears to be a COVID transition from pandemic to endemic. People are much more freely moving about the country and gathering with family and friends. This is a welcome return to some sense of normalcy. However, our community continues to live in the yellow zone (new cases). Fortunately, the combination of vaccinated, boosted, and exposed has led us to a moderate and increasing degree of immunity. Critical to the equation is the fact that Omicron, while highly contagious, seems to lead to less serious morbidity and mortality. So new cases continue, but hospitalizations are not as prevalent. Nevertheless, be careful out there. More good news with the availability of vaccines for children under age five and vaccines on the horizon retain the properties of existing vaccines but add greater immunity specifically linked to the Omicron variant. May all this point toward the best summer in two years and a healthy return to campus in fall.
Now we find ourselves facing two additional public health crises—war globally, and I guess war domestically—or gun violence. There is no doubt that war creates a public health crisis. Resources are immediately rerouted toward supporting the war machine—on both sides. In Ukraine, housing is gone, access to daily resources like drinking water, shelter, food, and clothing are all compromised. Huge behavioral health crises are generated—among those in the thick of battle as well as across family ties. Impacts will be felt for generations. The politics of war are extremely complicated particularly in this age of nuclear capabilities and deranged leaders. We are a global community and need to engage.
On the home front, following the police murders of George Floyd and Breonna Taylor (among many others), we were more optimistic that change was finally going to happen. Yet here we sit, still waiting, two years later. A few things have changed, but by-and-large, the sea change we hoped was coming has not materialized. Following the Uvalde Texas school shootings, we again saw a flurry of activity, but days continue to go by with no major legislation getting the light of day. May this be the time things change. Senator Chris Murphy (D-CT), who was heavily impacted by the Sandy Hook school shooting and has been one of the leading champions of various forms of gun regulation, seems optimistic that a first piece of legislation adding restrictions to purchase and registration may pass the Senate in July. That would be historic as it would require some degree of bi-partisan support.
We continue to be impacted by climate change. While we are slowly moving toward renewable energy sources, we now face dramatic increases in heat waves, fires, floods, and storms that threaten life as we are accustomed. It is always the case that those less well off are most heavily impacted by these threats—yet another set of factors that contribute to inequities in health. We hope to grow SPHIS' strengths in the climate change arena in the coming year.
I'm pleased to announce Ryan Combs, PhD, was awarded tenure and promoted to the rank of Associate Professor in the Dept. of Health Promotion & Behavioral Sciences; Seyed Karimi, PhD, was awarded tenure and promoted to the rank of Associate Professor in the Dept. of Health Management & Systems Sciences; Scott LaJoie, PhD, was awarded tenure and promoted to Professor in the Dept. of Health Promotion & Behavioral Sciences; and Brian Schaefer, PhD, was awarded tenure. He is an Associate Professor in the Dept. of Health Promotion & Behavioral Sciences.
However, on a more somber note—four faculty members are leaving SPHIS for other opportunities: Liza Creel, Giang Vu, Subhadip Pal and Sarah Moyer. Just as we exist to help prepare students for their careers elsewhere—so too we celebrate the opportunities afforded our faculty and staff colleagues to grow and flourish here, and at times find better opportunities. We wish them all well and hope to follow their careers in the future.

Dr. Craig Blakely
Dean
Read an archive of past messages from Dean Craig Blakely