Suzuki Studies
Offering lessons in Cello, Guitar, Piano, and Violin
Welcome
The University of Louisville Suzuki Strings Program offers individual and group learning opportunities on violin, viola, cello, guitar, and piano. Register today at the links below.
String pedagogy at the University of Louisville embraces a vibrant diversity of student-centered teaching styles, including a long-standing legacy honoring the methods of Dr. Shinichi Suzuki. Founded in the early 1960s by Louisville Orchestra violinist Virginia Schneider, the Suzuki program at the School of Music has shaped young musicians over a half century of teaching excellence. Dr. Suzuki visited the University of Louisville in 1967 to accept an honorary doctorate and share his teaching philosophy with the program and community. His protégés such as Hiroko Driver-Lippman have provided the UofL Suzuki program continuity and direction from its beginning arching along one of the nation's oldest Suzuki Summer Institutes, held each June since 1965.
---
Interim Director
We are proud to announce our newest collegiate faculty artist Dr. Geoffrey Herd, who will lead university violin studies and serve as Interim Director of Suzuki studies. Dr. Herd has deep ties to the Suzuki community throughout the country. He completed Suzuki Training at the Cleveland Institute of Music with Kimberely Meier-Sims and did further study with Teri Einfeldt. Early in his life he studied with Kirsten Marshall and Jan Butler at Ithaca Talent Education. He is also the director of the Knoxville Suzuki Academy.
---
Lessons
For Suzuki lessons in Cello, Guitar, Piano, and Violin, please complete the online registration below.
Areas of Study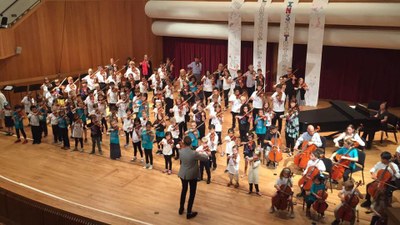 ---
Contact Information
502 852 1859
suzukistrings@louisville.edu
---
Registration
Registration and Policies

Suzuki Scholarship Application (Coming soon)

Suzuki Liability Waiver Form

Tuition Rates and Payment Options