Louisville Suzuki Summer String Institute
57th Annual Louisville Suzuki Summer String Institute!
June 13 - 17, 2022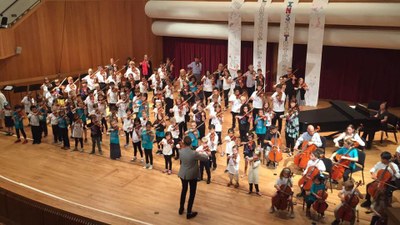 Our Suzuki Summer String Institute is one of the oldest ongoing institutes in the nation. Join us for the 57th institute as we continue a long tradition of world-class instruction to students of all ages and levels.
The program will include student recitals, individual and group lessons, masterclasses, faculty recitals, and other special events! Our institute will have a profound impact on our student musicians and we love seeing the new and returning faces each summer.
Student Schedule Includes 4-5 Daily Classes:

Shared individual lesson

Large group/repertoire class

Musicianship/theory or Technique

Enrichment class

Public masterclass
Faculty
Violin:

Dr. Geoffrey Herd

Kirsten Marshall

Hiroko Driver

Dana Meyer

Brittany MacWilliams
 Viola:

Brittany MacWilliams

Layne Guyer 
 Cello:
Paul York

Wayne Krieger

Wesley Baldwin
Details
Student preparation is a critical component of a successful Institute. This includes all review material. Please consider this as you select the appropriate class registration, with your teacher's guidance, for your young musician. All registrations must be returned by May 1, 2022, to permit adequate time for participants to review and polish the Institute repertoire. Enrollment is limited so register early.

There will be an early bird registration of $80 until April 1. After April, the registration fee is $90 until May 1.

Any registration postmarked after May 1 will be assessed a $100 registration fee.
 

Classes are located in the School of Music building on the University of Louisville Belknap campus.

Housing is available nearby in the 

university's residence hall or at hotels, such as along Crittenden Drive. All buildings are air-conditioned and accessible. Several restaurants are within walking distance of the School of Music.
 For more information contact: Geoffrey.herd@louisville.edu