Admissions FAQ
Q: What are the requirements for admission as a music major?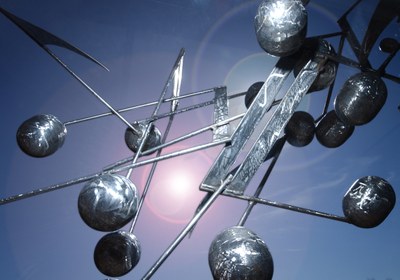 Music applicants must submit an application to the university, as well as official transcripts from high school and/or college work. The School of Music's minimum admission requirements are a 2.75 GPA and 21 ACT/1060 SAT (CR+M), if submitting test scores. The University of Louisville is test-optional and applicants without test scores will be considered after a review of an official transcript. Music applicants must audition to demonstrate excellence in their field as part of the application process. In addition, prospective composition, theory and music & new media majors must also submit a portfolio of work to the School of Music. All Music Therapy applicants will conduct an interview and vocal assessment. 
Q: Are all music applicants required to audition? 
Yes. All music students are expected to maintain a high performance standard regardless of which music degree they are seeking so an audition is required for admission. However, applicants who already have a Bachelor's degree in music and are seeking non-degree/post-baccalaureate study may not be required to audition with permission from the appropriate faculty member(s). 
Q: How soon after the audition will I know if I am admitted? 
If ALL of your application materials (application, fee, transcripts, ACT/SAT scores, if submitting) and you have completed the audition and portfolio/assessment process (if applicable), then you will receive a notification from the School of Music regarding your admission status within 2-3 weeks of a complete file/audition.
Q: How can I receive a music scholarship? When will I know about scholarship? Does it automatically renew each year? 
All applicants that select a music degree on their admission application and complete the audition process by March 1 are eligible for music scholarships. There is not a separate music scholarship application. The School of Music bases awards on several factors including musical talent, academic achievement and priorities in instrumentation. Awards are highly competitive. Music scholarship awards will be announced in late March and early April. Most music awards are fixed amounts and do not increase during subsequent years, even if tuition and fees go up. Requirements for maintaining music scholarships are detailed in the music award contract students receive when an offer is made. Provided students maintain the requirements, music scholarships are automatically renewed each semester for a total of eight semesters. 
Q: Can I minor in music? 
Yes, there are three music minors are available. Students wishing to pursue a traditional minor in music will be required to audition; however, they will not be eligible for music scholarships. Launched in 2022, the Entrepreneurship in the Music Industry minor combines entrepreneurship instruction in the College of Business with music industry instruction in the School of Music. There is also a Music & New Media minor. An audition is not required for the Entrepreneurship in the Music Industry minor or the Music & New Media minor because applied lessons are not required. For those students interested in music scholarships, the Bachelor of Arts in Music degree program is popular since it has enough elective hours built in to allow a minor or possible double major outside of music. 
Q: If I decide not to major in music, can I still participate in music ensembles? 
Yes! Auditions are held at the beginning of each semester for placement of music students, as well as non-music majors for all ensembles. 
Q: What career options are available to students with a degree in music? 
There are a wide variety of careers available to students with a music degree. UofL School of Music alumni are currently working as private lesson teachers, school teachers, performers, music therapists, musicologists, composers, college professors, business owners, arts administrators, writers, conductors, general directors/managers for artists or arts organizations, and even doctors and lawyers. The options are endless!