UofL Physicians In The News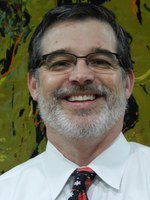 Campus Health Services' Executive Director, Dr. Phillip Bressoud (Internal Medicine), with Dr. Gary Marshall (Pediatric Infectious Diseases) talked with The Courier-Journal recently about meningococcal disease.
Read the article, "Meningitis vaccine could save your teen's life" at http://www.courier-journal.com/story/life/wellness/health/2015/08/06/protecting-youths-meningitis/31228457/
Additionally, Dr. Bressoud and Monique Long spoke at the Allscripts Client Experience Annual User Conference in Boston this year. Their presentation, "Improving provider staisfaction and efficiency in Allscripts Touchworks v11.4" was about how personal customizations could be made in the Allscripts application.  Dr. Bressoud also presented "Improving Efficiency, Satisfcation and Modernize Point of Care Testing" with Neil Farrish of RelyMed.