Additional Student Services
A&S Advising Mentoring and Outreach
Are you having trouble with study skills or your GPA?  Please take a look at our tips on how to raise your GPA and seek academic assistance.  UofL has many services such as REACH, The Writing Center and other resources that are free to UofL students.
The Adult Student Program will allow the College and its departments to reach out to adult students and provide individual assistance to allow for a seamless transition to the University of Louisville.

A.C.E.S. Black & Latino Student Symposium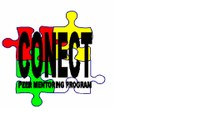 The Caring Of New students Experiencing College Transitions (C.O.N.E.C.T.) Peer Mentoring Program began in November 1998 with a mission to assist first year black students with their transition from high school to college. First year students are paired with upperclass peer mentors who serve as a resource and confidant. Our monthly workshops are organized and facilitated by the peer mentors, which includes topic origination. We encourage all first year students to participate in the entire process beginning at the summer orientation sessions during Making the Connection through the end of Spring semester.
In conjunction with the university's and college's advising practices, A&S Exploratory Division provides individualized guidance to support students in the thoughtful exploration of education plans that meet their academic and career goals.
Peer Advisors are an integral part of the College of Arts & Sciences advising program. They are one of the first points of contact for incoming students and serve as teaching assistants in the Gen 101 courses. Peer Advisors are trained to help freshmen students plan and schedule courses during the Summer Freshman Orientation Program, as well as working with the Gen 101 "A&S Orientation" course during the Fall and Spring semesters.
Use this guide to determine if law school is right for you, and find out what steps you need to take in your undergraduate studies to take the right path.
For students interested in pursuing a career in a health care-related field (such as medicine, pharmacy, dentistry, veterinary medicine, etc.), pre-health advising is available.
The U of L Quiz Bowl team competes in various academic competitions throughout the state and country. The format is similar to standard academic team competitions and involves questions covering a range of academic disciplines and subjects. The team competes both in traditional academic competitions and pop culture tournaments, in addition to hosting several high school competitions each year. The team is a member of the Kentucky Collegiate Quick Recall League and also aims to qualify for the NAQT International Championship tournament each year. Questions or to join, please contact Matt Church at mschur01@louisville.edu
A&S Advising sponsors an annual A&S Study Abroad Photo Contest! You can view previous winners and/or current submission guidelines on this page.