Meet Our Staff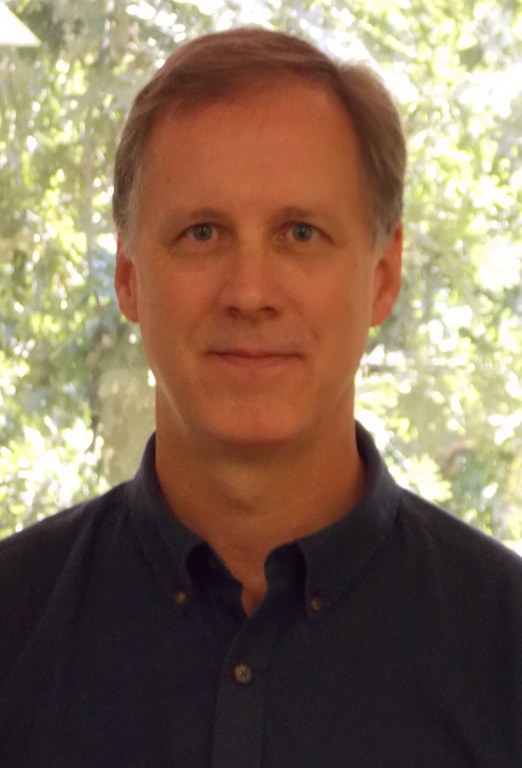 Bronwyn T. Williams
Director
I love to write and to teach writing and I am delighted to have the opportunity to work in the University Writing Center. Writing is the way we connect our ideas, emotions, and lives with one another. It is essential to the intellectual life and to communicating our common humanity. As a teacher I believe that the only way to teach effectively is to listen carefully to what students have to say and work with their writing so it expresses their ideas, not ours. Our goal as writing teachers is to help students develop a rhetorical awareness that will allow them to negotiate the unfamiliar writing and reading situations they encounter both inside the university and beyond. I also believe that writing can be pleasurable and fulfilling, even as it is hard work. I have had a broad range of teaching experiences in composition and rhetoric, literature, creative writing, popular culture, and journalism. My personal webpage is at http://bronwyntwilliams.com.
Cassie Book
Associate Director
Cassie is delighted to rejoin the University Writing Center staff after a four-year hiatus. In 2010 she began her career in teaching and studying writing as a graduate student tutor here at the University Writing Center. For the past four years, she taught writing and directed a writing center. While at UofL, Cassie earned a Masters in English and a Certificate in Latin American and Latino Studies. She also has a BA in English and Spanish from Butler University in Indianapolis, Indiana. She is currently at PhD student in English at Old Dominion University in Virginia. Her favorite part of working in a writing center is being amidst a center buzzing with conversation about writing! In her free time, she enjoys exploring Louisville, running, cooking, gardening, and traveling.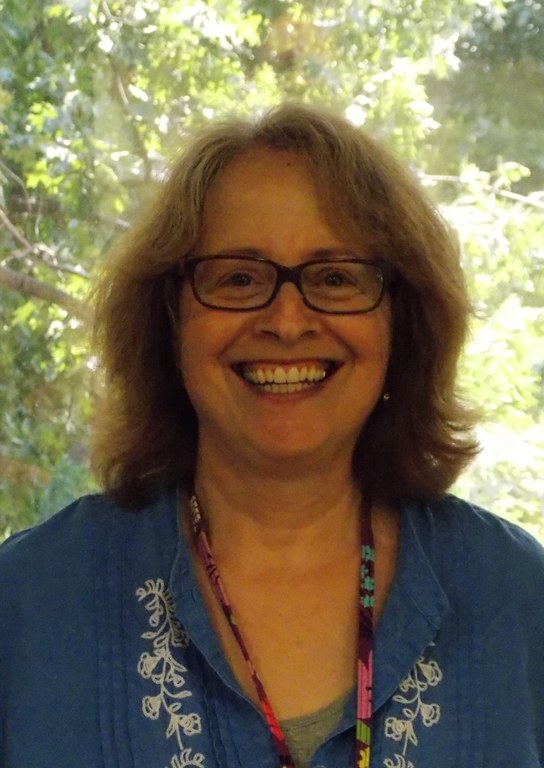 Robin Blackett
Program Assistant, SR.
Robin enjoys the atmosphere in the University Writing Center.  She enjoys seeing students start off coming here as first year students and continuing all the way to completing their degrees. It is also great to see the Masters and PhD students who come to the writing center to get feedback as they continue to become better and better writers in their academic careers. Finally, it is really special to see the students who work in the University Writing Center as they go through their academic careers and leave the 'nest' at the U of L and take wing to other exciting challenges and opportunities.
Amy Nichols
Assistant Director
Amy is a PhD student in Rhetoric and Composition who also earned her M.A. in English at the University of Louisville and her B.A. in English from Transylvania University. Previous work includes writing consultant, writing instructor, development writer, and volunteer coordinator, but Amy's first (and most visceral) job was serving as a veterinary assistant. Her current research explores the ways in which regional rhetoric is deployed in public discourse, particularly in conversations about rural areas like her native Appalachia or "the South."She enjoys hiking, reading, singing, faith practices, and the sciences (sometimes she even writes for fun) – but she spends most of her free time hanging out with her husband and son.
Layne Gordon
Assistant Director
Layne is a second-year PhD student in rhetoric and composition. She earned her M.A. in English at the University of Louisville and her B.A. in English with a minor in Philosophy from Bellarmine University. She was born and raised in Louisville and is very excited to be working with and learning from the UofL community in the Writing Center. Her current research interests center on the intersections of community literacy, composition pedagogy, and social class and higher education. When she isn't reading and writing she loves to spend time at home with her baby boy, her husband, and their two dogs. 
Jessica Newman
Assistant Director for Graduate Student Writing.
Jessica is a PhD student in rhetoric and composition. Her current research interests include writing center studies, adult education, community engagement and creative writing pedagogy. She loves working with people on their writing and is excited to work with you on whatever project you bring to the Writing Center. Jessica has earned an MA in language and literacy from the City College of New York, an MFA in creative writing from the University of Notre Dame and an ScB in cognitive science from Brown University. In her free time, she enjoys writing in hybrid genres, attempting Olympic lifts and watching excessive amounts of television.
Chris Scheidler
Assistant Director of the Virtual Writing Center
A native Michigander, I came to Louisville two years ago to pursue my M.A. at the University of Louisville. I've spent the last two years working with writers in the classroom, in the University Writing Center, and outside of campus as a volunteer. Now I'm entering my first year in the Rhetoric and Composition Ph.D. program. As a researcher I'm particularly interested in distinctions between cultural perceptions of literacy and the more personal experiences of literacy. But I'm finding myself increasingly interested in relationships between language use and communication technologies. And, of course, I've got a lingering interest in public speech and debate.  Outside of work, I spend plenty of time cooking (and eating), tracking down rare beers, and hiking the parks of Louisville. I'm a novice rock climber, an amateur sailor, and I'm often brushing up on my astronomy (if only to make my daydreams about being an astronaut feel a little bit more real).
Kevin Bailey
Kevin is a first-year graduate student pursuing a Master's in English with a concentration in Creative Writing.  He was raised in Greenup County in northeastern Kentucky, but has lived in Louisville since 2010.  In 2014 he received his Bachelor's in English from the University of Louisville.  In his own reading and writing, Kevin is particularly interested in multi-genre and multi-media forms of literature.  Outside of the academic world, Kevin is a film buff, a video game nerd, and a hopeless record collector.
Kelly Carty
Kelly is a first-year English M.A. student from Greensboro, North Carolina. She graduated from Johns Hopkins University with degrees in English and biology before moving to Washington, D.C. to work as a Science & Policy Analyst. Kelly is delighted to continue her studies at UofL and hopes to explore literary uses of scientific theories and language. In her spare time, Kelly enjoys gardening, writing poetry, talking about food, and drawing maps.
Emily Cousins
Emily grew up in Tokyo, Japan. She graduated from Carleton College, where she majored in Sociology/Anthropology and minored in Environment & Technology Studies. For the past four years, she worked in a Writing Center at an international women's university in Bangladesh. When she's not planning her next trip to Asia, she enjoys reading, writing, cooking and going on long runs.
Jeremy Dunn
Jeremy is an English MA student who is excited to be working in the University Writing Center. Originally from Waldo, Alabama, he earned his BA in English from the University of Montevallo and spent several years thereafter pursuing long distance ambles. When not reading or doing irreversible damage to the cartilage in his knees, he enjoys tinkering, cycling, playing music, and watching PBS specials.
Jessica Good
Jessica is an Alabama native who, inexplicably, doesn't have a Southern accent. She recently graduated from Auburn University and is now pursuing her M.A. in English with an emphasis in Rhetoric and Composition. If she could have any superpower, she would choose telekinesis.
Katie Kohls
Katie is a first year MA in English student. She graduated from the University of Findlay with her BA in English. She enjoys reading and academic writing. She has traveled to London and hopes to return in the next couple of years to continue literary explorations. She is addicted to coffee, the smell of books, and sarcasm. In her spare time, she enjoys singing, reading, and listening to music that ranges from classical to musical theatre to bubblegum pop.
Carrie Mason
Carrie is from Green County, Kentucky, a place so different from Louisville she might as well be considered an exchange student. She received a BA in English from Lindsey Wilson College. She enjoys being a disc golf caddy and is an avid coffee consumer. Carrie loves all sorts of reading and writing, but has a particular fondness for Irish literature and Amy Hemple's short stories. She certainly likes "Melanctha". Carrie's obsession with the power that comes from writing has led her to pursue a Masters in English, focusing on Rhetoric and Composition. In the postgraduate dream world, she'll direct a community writing center.
Brooke Parker
Brooke graduated with a B.A. in English and minor in Linguistics from Coastal Carolina University and is currently a first year M.A. student at UofL. She is from a small, barbecue-obsessed town in South Carolina and is excited to now be studying and working in such a culturally and linguistically diverse area. Her goal is to continually enter her studies as an "activist-scholar," working to bridge the distance between the academy and the community in ways that empower writers and speakers that have thus far been systematically ignored or silenced. On any given day, you can see her walking her dogs, taking pictures of her dogs, and generally being obsessed with her dogs in various embarrassing ways.
Michael Phillips
Michael completed his undergraduate study at the University of Louisville with a degree in English in 2014.  Since graduating two years ago, he has distanced himself enough from the world of academia only to realize its significance in his life.  During his undergraduate experience, he directed his research interests toward gender constructions in Western literary movements roughly around the turn of the twentieth century.  Michael is currently a first year M.A. student and hopes to narrow his broad academic ambitions by immersing himself in graduate level courses.  When not in the classroom or the writing center, Michael can likely be found guiltily reading science fiction from the 1980s, walking the loop in Cherokee Park, or hanging out with his strangely dog-like Persian cat.
Melissa Rothman
Melissa is a second year MA student that graduated summa cum laude with a BA in English from University of Louisville in 2014. Her current research interests center on first-wave feminism, 19th century female authorship, subversive language in 19th century writings, and recovery studies. Melissa's pastime is spent with her husband, 3 kids, a dog, a cat, a parakeet, and 8 chickens.
Ashleigh Scarpinato
Ashleigh graduated from a small liberal arts school at the bottom of the Appalachian mountain chain called Young Harris College. She attended Young Harris on a woman's soccer scholarship, but it is also where her love for English began to flourish. Her freshman year, she decided to declare English as my major with a concentration in Creative Writing. For her minor, she chose Communication. After moving to Louisville, she started researching grad schools, quickly discovering that U of L seemed like the right fit. She plans on keeping her focus on Creative Writing, specifically gearing her studies towards poetry.
Ashley Taylor
Ashley is thrilled to be working in the Writing Center as a first-year MA student in English. She earned a BA in English with a minor in Linguistics from the University of Louisville in 2014. After graduation she unlocked a passion for community service by volunteering with Sarabande Writing Labs. Ashley has a deep-rooted drive to uplift traditionally unrepresented voices in the literary community. This has led to the launch of Louisville's newest reading series, River City Revue, featuring established and emerging poets, musicians, and thespians. Ashley is dedicated to the pursuit of sharpening skills and cultivating love for all types of writing but occasionally she is able to make time for hiking, climbing, and camping with friends and her two spunky daughters.
Jon Udelson
Jon is a PhD Candidate in Rhetoric & Composition here at U of L. He earned his M.F.A in Creative Writing from The City College of New York, and his B.A. in Individualized Study from New York University's Gallatin School. His current research interests include composition studies, style studies, pedagogy, and creative writing studies. His current research explores some of the overlaps between composition and creative writing. In his spare time, Jon enjoys hanging out with his wife and greyhound, running, reading, writing (mostly short fiction and comic books), talking baseball, and getting sucked in by Netflix series.