Tampon Task Force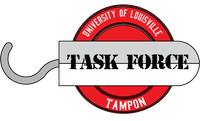 This initiative, spearheaded by the American Association of University Women (AAUW) at UofL and the UofL Women's Center, started in 2016 when students approached the Women's Center with concerns about the lack of access to personal hygiene products on campus.  Students shared stories of needing to either beg strangers for tampons in the case of an emergency or leave class and travel off campus for supplies.  Neither of these scenarios is pleasant.  AAUW at UofL created a Tampon Task Force and held a personal hygiene product drive on campus during the Spring 2017 semester.  With the generous support of students, faculty, and staff, they were able to collect more than 700 products during that campaign. The Women's Center facilitated the distribution of Tampon Task Force baskets to numerous locations on campus.  To address the need on an institutional level, the Women's Center reached out to the Student Government Association to use their access and resources to expand this initiative.  
Beginning in Spring 2018, the Student Government Association worked diligently to see the creation and implementation of free access to personal hygiene products. In order to best accommodate all students, each Student Council was able to provide input into the selection of bathrooms within their respective colleges and schools. 26 dispensers were placed throughout the 3 campuses!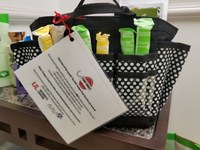 To further address the campuses needs, through donations, Tampon Task Force Baskets are placed throughout the 3 campuses. Donate pads, tampons, liners, or any other hygiene product! These products will go to restocking the hygiene baskets provided by the Women's Center and the Tampon Task Force. Drop off donations at the Women's Center. 
The Tampon Task Force continues bringing education, awareness and advocacy on campus by hosting events on campus including Stain the Stigma and Menstrual Hygiene Day.
Want to be involved and support the Tampon Task Force? Contact the Women's Center! (502) 852-8976 or womenctr@louisville.edu.