UofL Women's Network
Welcome to the University of Louisville Women's Network (ULWN). The Women's Network is an inclusive organization committed to encouraging and promoting the personal and professional development of women faculty and staff at UofL.
Working in collaboration with University partners, the Women's Network will give you access to valuable contacts and information on programming, sponsorships and networking opportunities.
Join over 200 women that are a part of the Women's Network! 
Leadership opportunities are available in committees in the areas of Bylaws, Finance/Fundraising, Programming, Communications/Marketing, and Community Partnerships and Advocacy Initiatives. If you would like to be part of the Women's Network ERG leadership team, contact the Employee Success Center.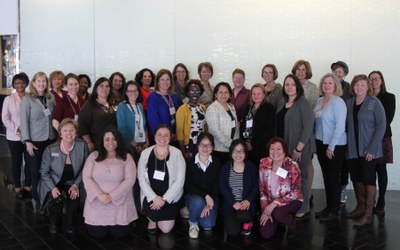 "A few of the women's events I attended had a direct effect on me personally ... [and] contributed to my success. I wanted to express my gratitude for the efforts of the Women's Center and the Women's Network!"
Join us on Social Media!