Women's Center Awards and Scholarships
The University of Louisville Women's Center has several awards to acknowledge those advancing gender equity on campus and in the community and scholarships to financially help students attend college and ultimately graduate.
The Dr. Ann T. Allen Scholarship is for current University of Louisville undergraduate students and the annual amount to be awarded is approximately $1,000 to students who meet the following criteria. ($500 per semester)
This Women's Club of the University of Louisville Scholarship for the Fall 2023/Spring 2024 is in the amount of $24,000 and is for undergraduate students. This will allow (4) $6,000 scholarships to be awarded in Fall 2023/Spring 2024. The amount will be distributed equally between four recipients and awarded $3,000 per semester, per student.
The Women's Empowerment Award is given to an individual, community member or business who through their professional work, personal passion or sponsorship empower women supporting the mission of the UofL Women's Center.
Nominations are invited for the Mary K. Bonsteel Tachau Gender Equity Award which will be presented to a member of the UofL community--broadly defined to include all of those, past and present, who have some affiliation with the University of Louisville -- whose work has directly furthered gender equity. 
Sponsored by the Commission on the Status of Women.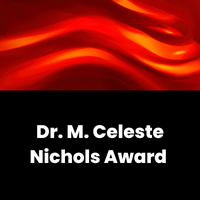 This award is given to UofL graduate students for travel or other professional development needs apart from tuition or books.  It is named in honor of M. Celeste Nichols--student, scholar, mentor, and professor. She was the first African American to receive a Ph.D. from UofL's English Department.  Dr. Nichols taught African- American literature and basic writing at UofL, Kentucky State University and at Bellarmine University before her death in 1996 at age 45. This award is given with generous support from the Women's Center, George J. Howe Student Leadership Fund & the University of Louisville English Department. No essays accepted after the deadline date of November 3rd , 2023 by 5pm.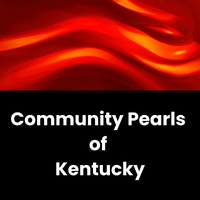 The Women's Center's Community Pearls of Kentucky honors women and femmes whose work connects deeply with our mission to collectively build a gender-equitable campus and greater community.
The Mary K. Bonsteel Tachau Essay Contest purpose was to raise awareness of the historical sociological attitudes toward women of the 20th Century and their impact on individuals and society as a whole. The essays drew upon the experiences of Dr. Tachau and relate those experiences to other individuals and situations (which can include the writer's own growth or achievements).  
Dr. Tachau's papers are housed in the Women's History Collection at the University Archives as part of the Women's Manuscripts Collection Project.