Women's Center Welcomes Dr. Jabani Bennett as Director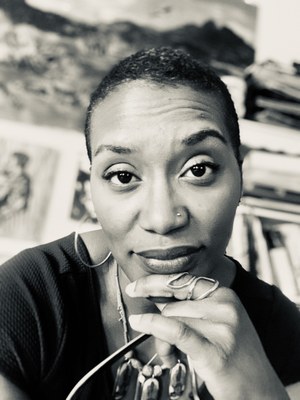 Dr. Jabani Bennett (she/they) will serve as the first Black woman director of the Women's Center at the University of Louisville with the aim to co-create affirming spaces committed to gender equity from an intersectional feminist framework.
 Prior to joining the center, Dr. Bennett has shaped and provided oversight over numerous creative and inclusive learning and engagement programs for diverse learners across their lifespans. Her career as an award-winning arts educator in New York City and Louisville public schools informs her current projects in social justice, cultural equity planning, and empowering self-identified femmes and feminine-presenting women through the arts. 
In 2007, Dr. Bennett was the student events coordinator at the center and led one of the few community-wide celebrations for LGBTQIA women on campus. In her return to the center as the director, she is excited to share her expertise in equity-centered leadership to nurture innovative solutions with student leaders as well as the wider Louisville community. 
Dr. Bennett received both a BA degree in fine arts with a concentration in painting and a minor in the Spanish language, and a Masters in Teaching in art education with an English as a Second language endorsement (PreK-12th grade) from the University of Louisville. They received their Doctor of Education in leadership from Spalding University.
(January 9th, 2023)