SSC Exploratory & Transition Advising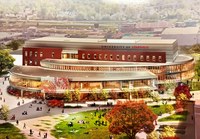 SSC Exploratory & Transition Advising
Belknap Academic Building, 104 |
(502) 852-7969 | @UofLSuccess


Advising Requirements
Please visit the Undergraduate Catalog for University and Unit-Specific Advising Policies.
The SSC Exploratory & Transition Advising team provides comprehensive, integrated career and academic advising and programming to students. The goal is to assist with adjusting to college, choosing a major, and planning academic and career paths. All Exploratory students (Undecided or Pre-Unit) are required to meet with their academic advisor each semester. You can contact Exploratory & Transition Advising at 502-852-7969.

If you are Undecided about your major, your SSC advisor will guide you through a major and career exploration process.
If you were admitted to UofL as Pre-Unit (Pre-Business, Pre-Engineering, Pre-Dental Hygiene, etc.), this means there are additional admission requirements for the unit of your choice. Your SSC advisor will map out the steps to meet these requirements.
Advising Availability
Advising appointments are required. You can contact your assigned advisor directly via email, or call 502-852-7969 to schedule an appointment with your advisor. SSC Exploratory & Transition Advising also offers Office Hours for you to touch base with your assigned advisor for quick questions. Advising holds will not be removed during Office Hours.
Who Is My Advisor?
All Exploratory students are assigned an advisor during their first semester. Incoming freshmen are assigned based on their GEN 100 SSC Orientation course. Incoming transfer students are assigned to the advisor they meet with during their first advising appointment. Exploratory advisors are offering office hours for their assigned students who need to stop by for quick (~10 min or less) questions - please email your advisor to let them know if you plan to stop by during their office hours.
You can find a list of Exploratory & Transition advisors at: https://louisville.edu/studentsuccess/exploratory-transition-advising/meet-the-advisors