Business Advising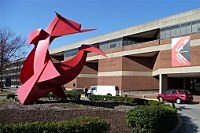 College of Business
College of Business, Room 24 (Atrium) |Map
(502) 852-7439
Email the College of Business

Advising Requirements
Please visit the Undergraduate Catalog for University and Unit-Specific Advising Policies.
Advising Availability
Advising appointments are made by appointment only. A student must be admitted to the College of Business to meet with an advisor in the College. Please call (502) 852-7439 for further information.
Who Is My Advisor?
Students in the College of Business are assigned a professional advisor according to the major selected.
You can find a list of Business advisors at: https://business.louisville.edu/current-student-resources/advising-assistance/advising-staff/