School of Public Health Advising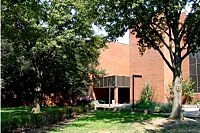 School of Public Health Advising Center
Studio Arts Building (accessible using University Boulevard)
502.852.5559
Advising Requirements
The advising staff is a team of professional academic counselors who provide assistance in planning programs of study, coordinating registration of courses, and providing guidance and referral services. While your academic advisor makes every effort to guide you throughout your education, students are ultimately responsible for developing a familiarity of and adherence to University and school policies and procedures. Students are expected to know the reuqirements for graduation through the information available in the undergraduate catalog. Students are encouraged to make an appointment with an advisor whenever they have a question or a problem or they do not know where else to go for assistance. Academic advising assists students with:
Selecting appropriate required, supporting, and elective courses.
Determining choice of the B.S. or B.A. major.
Addressing academic difficulties in coursework.
All students, except visiting and post-baccalaureate students, are required to meet with an advisor each semester to enable registering for courses in the subsequent semester. Students are also required to meet with an advisor for:
Advising on and referral to university resources.
Withdrawal from all courses.
Course schedule changes.
Leave of absence requests.
Transfer credit evaluation.
Course repetitions.
Program standing determination.
Advising Availability
Advising is scheduled by appointment only. To make an appointment with an advisor, email publichealth@louisville.edu with the subject "Undergraduate Advising."
Who is my advisor?
Tammy Albers
Student Services Coordinator
Studio Arts Building (accessible using University Boulevard)
(502) 852-5559
tralbe02@louisville.edu
Rachel Quick, M.Ed.
Academic Coordinator
(Last names A-I)
Studio Arts Building (accessible using University Boulevard)
(502) 852-5559
rachel.quick@louisville.edu
Jenna El-Masri
Academic Counselor
(Last Names J-Z)
Studio Arts Building (accessible using University Boulevard)
(502) 852-5559
jenna.elmasri@louisville.edu
Tammi Alvey Thomas, MSSW
Director of Academic and Student Affairs
Undergrad and Graduate Public Health Students
Studio Arts Building (accessible using University Boulevard)
(502) 852-5559
tathom08@louisville.edu