Speed School of Engineering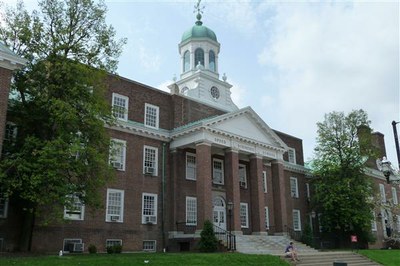 JB Speed School Office of Student Success
JB Speed, lower level | Map
502.852.8084
E-mail the Office of Student Success

Advising Requirements
Please visit the Undergraduate Catalog for University and Unit-Specific Advising Policies.
All BS and MEng students must be advised by their academic counselor in the Speed School Office of Student Success each semester. Students will be unable to register for classes until cleared by an academic counselor. The Office of Student Success generally provides services by appointment and is open Monday through Friday from 8:30 a.m. to 4:30 p.m.
Who Is My Advisor?
Students are assigned to an academic counselor (advisor) after they are admitted to Speed. New first-year students will hear from their permanent advisor early in their first fall semester. Transfer and nontraditional students should contact the Office of Student Success after their admission to Speed School to confirm that they are planning to attend UofL and pursue engineering; their assigned advisor will then contact them to schedule an initial appointment.
A directory of Speed's academic counselors is available here: https://engineering.louisville.edu/academics/faculty/?cat=33&filters=45
How Do I Contact My Advisor?
If you are a continuing Speed student, you should email the last advisor who you met with. If you are a new Speed student or do not know who your academic counselor is, please email ssadvise@louisville.edu or call 502.852.8084 to request to be contacted by an advisor.