Social Work Advising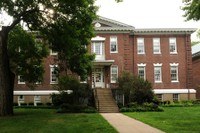 Kent School of Social Work
Oppenheimer Hall | Map
502.852.5656


Advising Requirements
Please visit the Undergraduate Catalog for University and Unit-Specific Advising Policies.
BSW Students: Bachelor of Social Work Students
The role of your advisor is to assist you in staying on track with academic progress. You must meet with your advisor to register for classes at minimum until completion of the first 90 hours of educational requirements. Students are encouraged to speak with full time faculty members to discuss professional questions about the Profession of Social Work. If you have any questions, please call 852-5872.
Advising Availability
Advising is scheduled by appointment. For an appointment, call 502.852.5872 or 502.852.8009.
Who Is My Advisor?
A list of Social Work advisors can be found here:http://louisville.edu/kent/academics/advising-offices/bsw-advising