CMP Faculty
Community Music Program Faculty
Booker, Christina - Voice
email
Office: Room 244

Deacon, David - Trumpet
email
Office:

David Deacon is currently the trumpet instructor for the Community Music Program at the University of Louisville. Prior to moving to Louisville, Mr. Deacon was the interim band director at Hahira Middle School in Lowndes County, Georgia. He has been a trumpet instructor for the Lowndes High "Georgia Bridgemen" Marching Band in Valdosta, Georgia for the past four years and has been an instructor with the Alabama, Louisiana, and Mississippi Division of the Salvation Army Summer Music Conservatory. In addition, he has taught applied lessons to students from various schools in Southeast Alabama.

Mr. Deacon has experience performing in a variety of settings including orchestra, concert band, wind ensemble, jazz ensemble, brass ensemble, brass quintet, and trumpet ensemble. He has performed at the National Trumpet Competition, Trumpet Festival of the Southeast, College Band Director National Association Southern Division Conference, Alabama All-State  Conference, Alabama Music Educators Conference, College Music Society National Conference, Alabama Jazz Hall of Fame, and the Orvieto Musica Chamber Music Festival. He has performed with artists such as Al Chez, Doc Severinsen, Ndugu Chancler, and 3 Faces of the King. Mr. Deacon also freelances in the Louisville area and regularly programs solo recitals.

Mr. Deacon is currently pursuing a Master of Music in Trumpet Performance from the University of Louisville and he holds a Bachelor of Music Education degree from Troy University. Mr. Deacon is a member of the International Trumpet Guild.



Ertz, Matilda - Harpsichord, Piano
email
Office: Room 318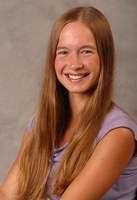 Dr. Matilda Ertz teaches piano and harpsichord in the Community Music Program at the University of Louisville School of Music where she also teaches teaches music history. She is the piano instructor at the Youth Performing Arts School where she directs a program modeled after undergraduate music study in piano, with special emphasis on harpsichord, new music, collaborative piano, and literature and composition. She has a PhD in Musicology from the University of Oregon with a supporting area in piano performance, and two Master of Music Degrees in piano performance and piano pedagogy from the University of Illinois at Urbana-Champaign. She attended SUNY Potsdam's Crane School of Music for her undergraduate degree in music education with certificates in piano pedagogy and performance. Dr. Ertz has performed and taught piano for over twenty years, with students ranging from preschool to retirement, from New York to Oregon. She has specialized in harpsichord since 2004. Here, her interests range from projects to perform and record the music of Johann Mattheson (including a fringe concert at the Boston Early Music Festival), improvised continuo for large scale Baroque works at YPAS, and new music including Louisville's "Here and Now" concert series at 21C Museum. As a musicologist, she studies music and dance, particularly ballet music. Dr. Ertz continues to publish and present scholarly work in the United States and Europe. She brings her love of music history and historical performance into private lessons, with the philosophy that musical performance and interpretation are only deepened by musical understanding beyond the score. Her students from CMP and YPAS have won numerous competitions, including WUOL Young Artist Competition and KMTA Regional Festivals and competitions. Her students have gone on to study music and enter the music profession, at schools ranging from our own University of Louisville School of Music to Berklee College of Music in Boston.
Fafalios, Anastasi - Trombone
email


Ferraraccio, Michael - Percussion
email
Office: Room 311
Michael Ferraraccio has been playing drums nearly all of his life.  He has a B.M from New York University, and a M.M and J.D from the University of Louisville.  Growing up in New York, he was privileged to see, hear, and study with some of the finest musicians in the world.  He has performed extensively throughout the New York metropolitan area, where his versatility as a drummer allowed him to perform in a wide variety of settings and styles.  His former teachers include Mel Lewis, Eliot Zigmund, Luther Rix, Horacee Arnold, and Keith Copeland.  He has had the honor of performing with some of the biggest names in jazz, including Dizzy Gillespie, Jaki Byard, Randy Brecker, Howard Alden, and Gene Bertoncini.  Locally he performs with musicians such as Dick Sisto, Craig Wagner, Todd Hildreth, Chris Fitzgerald, Mike Tracy, Ron Jones, and Jeff Sherman, and has also played in the groups The Java Men, Caribe, and Frisbee, among others.  He has been teaching at the University of Louisville since 1994, teaching students of all levels and abilities, but especially enjoys teaching those who are just starting out, and being able to pass on to them the joy, the magic, and the beauty of music.


Griffin, Karen - Piano
email
Office: 852-5877 / Room 316
Mrs. Griffin currently teaches collegiate piano and class piano at the University of Louisville, as well as Suzuki and traditional piano in the U. of L. Community Music Program.
Mrs. Griffin was the chairman of the Louisville Piano Guild for 25 years, from 1982 until 2007. She continues to remain active as a guild judge. Guild tours have included Evansville, Indiana; Cincinnati, Ohio; as well as Ashland, Lexington, and Radcliff, Kentucky. Other judging engagements have included KMTA, GLMTA, K.E.Y.S., and the Louisville Area Federation of Music Clubs in Bardstown, Kentucky.
Karen has a deep interest in and dedication to Early Music. She has performed as a singer, on recorder and on harpsichord with the U. of L. Early Music Ensemble. She has studied the harpsichord with Dr. Doris Lora, Dr. George Lucktenburg, and Dr. Jack Ashworth.

Hill, Michael - Viola, Violin
email
Office: 502 852 1859 / Room 335
Michael Hill teaches all levels of viola students while maintaining an active performance career. The Suzuki viola studio will include a Viola Choir in addition to private instruction. With attention to ear training and technique from the very beginning, Mr. Hill's students hold principal positions in school orchestras, performing arts schools, youth orchestras, and all- county/state orchestras. Several have continued to BM and MM degrees in music.

Upholding Dr. Suzuki's belief that Every Child Can, Mr. Hill seeks to find a way for every student of every age to find joy in making music and in their personal efforts and goals. Lessons and coaching are fun and interactive, challenging students to think critically and apply their knowledge in solving problems and developing new skills. He also serves as Director of the Suzuki Studies Program and the Louisville Suzuki Summer String Institute.

He has performed as an orchestral and chamber musician at the Aspen Musical Festival and School and as principal violist with the Opera and Music Festival of Lucca, Italy.  He regularly performs as Baroque violist with Bourbon Baroque and has performed with The Bloomington Bach Cantata Project, and the Indianapolis Baroque Orchestra and has recently performed with a young artists program through Tafelmusik Baroque Orchestra. He is currently a member of the viola section of the Paducah Symphony Orchestra and principal violist for the Lexington Chamber Orchestra and the Carmel Symphony Orchestra.

In performing and teaching Mr. Hill seeks to share music with others through education and efforts making classical music more accessible to the public. His experience includes work with new beginners through college students and he is eager to contribute to the viola community in Louisville.

Learn more on Michael Hill's website. (http://www.michael-david-hill.com)


Kambarova, Gyuli - Piano
email
Office: Room
Kambarova is a classically trained pianist and composer who graduated from the prestigious Rostov State Rachmaninov Conservatory where she received a double Masters of Music, with honors, in Piano Performance and Music Composition.
Her career began in Southern Russia where she composed, performed and taught. In 2010, she moved to Louisville, Kentucky. Her work in the United States includes performances at the University of Louisville School of Music, Youth Performing Arts School, Louisville Academy of Music, and other venues in Kentuckiana as a pianist and composer in collaboration with many of the gifted and talented musicians and dancers of the area.
Gyuli's work has been internationally recognized by several elite organizations:
Finalist for the prestigious International Antonin Dvorak Composition Competition (Prague)
Won the competition "Fifteen-Minutes-Of-Fame: Re-Imagining Shubert" (New York)
Received several diplomas from "Choir Laboratory XXI Century" (St. Petersburg)
Received a grant from the International Alliance for Women In Music (Winston-Salem, NC)
Composed music for Anna Barsukova's documentaries "You Are Not Alone!" and "Voice for the Voiceless"
Won "Diploma for the Music for the Documentary" for her compositions for "You are Not Alone!" (Oryol, Russia)
Received Third Place Laureate at the "5th International Composer Competition named after S. Prokofiev" (Chelyabinsk, Russia)
Awarded Commissioned Composer 2019 by the Kentucky Music Teachers Association
 She has released three CDs: "Dreams" (2014), "My Way" (2016), and "Memories" (2018). These recordings include several different styles such as classical, romantic, jazz, contemporary, and cinematic. 
Mrs. Kambarova lives in Louisville and works at the University of Louisville School of Music, the Louisville Academy of Music, Youth Performing Arts School, and gives private piano and composition lessons at her own studio. gyulikambarova.com. 


Krigger, Wayne - Suzuki Cello
email
Office: Room 178


LeBlanc, Dr. Denine - Piano
email
Office: Room 317
Denine LeBlanc teaches piano at the University of Louisville in the School of Music Community Music Program , and music in the city's public school system where she has taught for over twenty years. In 2014, she released For Michelle as a memorial album for her late sister, the esteemed equine specialist, Dr. Michelle LeBlanc. Dr. LeBlanc's previous albums, TheSun Shines Bright and Weep no More feature original piano music by Kentucky composers. She has played both traditional and contemporary concerts throughout the United States and in France, Germany, Hungary and Italy. Dr. LeBlanc played an extensive contemporary music tour in Italy the summer of 2015.
Dr. LeBlanc holds a D.M.A. from the College-Conservatory of Music University of Cincinnati, a M.M from the University of Louisville and a B.M. from the Cleveland Institute of Music.


Mattingly, Dr. Stephen - Associate Professor, Guitar & Theory
email
Office: 852-5607 / Room 328
Dr. Stephen Mattingly is active as a soloist and with the Tantalus Quartet. His recording of Franz Schubert's guitar chamber music was released under the auspices of the Presser Foundation. Stephen is a frequent performer, clinician, and adjudicator at prestigious guitar festivals including the Iserlohn Guitar Symposium in Germany, the Silesian Guitar Autumn in Poland, and the Guitar Foundation of America Convention.
Stephen enjoys a vibrant teaching career as Assistant Professor of Guitar at the University of Louisville, where he directs guitar studies, coordinates freshman music theory, and directs the Community Music Program. In addition, Stephen serves on several boards, including roles as the president of the Louisville Guitar Society and director for the University of Louisville Guitar Festival.
Stephen completed his Doctorate in Music at Florida State University with Bruce Holzman. He earned undergraduate and graduate degrees from the Eastman School of Music with Nicholas Goluses and completed additional studies in Europe at the Hochschule für Musik Detmold in Germany with Dale Kavanagh and the Accademia Chigiana in Italy with Oscar Ghiglia.
Dr. Mattingly's publications are available through Chanterelle and Mel Bay. His CDs are available through ClearNote Publications and iTunes. Connect with Stephen on Facebook and at StephenMattingly.com. 


Pilkinton, Florence - Accompanist
email


Roseland, Christopher - Guitar
email
Office: Room 244


Sharp, Franzeli (Celi) - Violin
email
Office: Room 177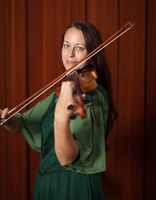 Franzeli (Celi) Sharp's love for the violin began at age six when she started Suzuki Violin lessons at the University of Louisville, School of Music, Preparatory Department, which is now called the Community Music Program. She was granted a scholarship to the University of Louisville to study violin in 1996. She holds a BA in Music from the University of Louisville. Her teaching career began in Elizabethtown, Kentucky in 1996 with individualized lessons for children ages three through fourteen. In 2001 she started teaching in Louisville and decided that teaching the Suzuki Method was her choice as a career. Franzeli has held positions at Wheeler Elementary, Golden Tree Middle School, Waldorf School of Louisville, The Arts Institute at Indiana University Southeast and at the Louisville Classical Academy. She currently teaches at the University of Louisville, School of Music, Community Music Program and Suzuki Studies Program where she has taught since 2001. She is also teaching Suzuki violin in the public schools through the Weisburg Program. Franzeli has completed and registered Suzuki Teacher Training courses from the "Every Child Can" and "1A/1B" introductory courses through the "Book Ten" advanced level with the Suzuki Association of the Americas and has observed Suzuki teachers and classes to review training. Franzeli has been a Suzuki Mom since her daughter started to play the violin in 2003.

 
Watson, Tony - Flute
Office:


Bio: Coming soon!