Two alumni make Yamaha "40 Under 40" list
The School of Music would like to take a moment to brag about and congratulate two of our own.  
Alumni Lydia Cox, Bachelor of Music Education '11 and Master of Music in Choral Conducting '14 and Cory Zilisch, Bachelor of Music Education '11 who have both been named to Yamaha's inaugural "40 under 40" music educators list.
Yamaha launched the "40 Under 40" music education advocacy program to celebrate and recognize outstanding music educators who are making a difference by growing and strengthening their music programs. Their students range from transitional kindergarteners to college undergrads at public, private and charter schools, as well as private music students. Their programs are small and large, brand new and with storied histories.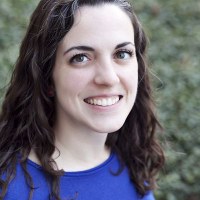 Cox, a part-time lecture for the SOM is part of the STEAM (science, technology, engineering, arts and math) program at Crosby Middle School in Louisville, KY. Cox takes a unique approach to teaching music. "The entire STEAM program focuses on innovation and individualized learning," she said. "Students in my digital music class experience trial, error and reflection through daily exploration of the elements of music using technology. They apply STEAM knowledge and processes through creating podcasts, composing music, and recording and manipulating sounds."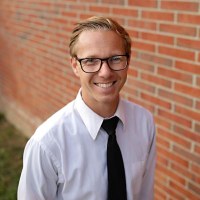 Zilisch is the orchestra director at Westport Middle School in Louisville, KY. His orchestra has been described as electrifying — that's because it's an electric orchestra! "The Westport Rock N' Warhawks is the only one of its kind in a middle school … It is the most technologically advanced orchestra program in the United States today, and it is known throughout the country for its highly skilled and diversity of talent," said Cory Zilisch, Westport's director of orchestras.
To see the full list and read more visit https://yamahaeducatorsuite.com/40-under-40?fbclid=IwAR0emh1ThqOYbW1KGa8YZHCGoPHD83x9mOgA-_V6JJ9rnrsUzLZq-kBhRiE