Courtney Schisler Raines, '12, named Indiana ASTA Middle School Orchestra Teacher of the Year
UofL School of Music

Alumna 

named 
Indiana ASTA Middle School Orchestra Teacher of the Year 
Congratulations are in order for Courtney Schisler Raines, Master of Arts in Teaching, 2012, who has been selected by the Indiana State Chapter of ASTA (American String Teachers Association) as the Primary/Middle School Orchestra Teacher of the Year for 2021!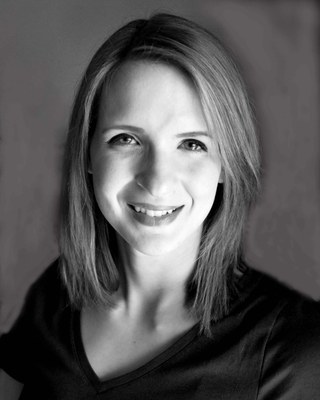 Currently Courtney is in her third year as co-director of orchestras at Highland Hills Middle School in the New Albany-Floyd County Consolidated Schools. Before teaching at HIghland Hills, she spent five years teaching orchestra at Fredrick Law Olmsted Academy South Middle School in the Jefferson County Public School District in Louisville, Kentucky.
At Highland Hills, Courtney directs students in 5th, 6th, 7th and 8th grade, impacting over 350 students daily. She also co-directs the Floyd County Youth Symphony Mini Orchestra, coaches sectionals for youth orchestras, and helps organize and conduct the district's summer orchestra programs. During her time at Highland Hills she has led the orchestras to multiple gold awards at ISSMA contest, and has conducted the Highland Hills Concert Orchestra at the 2020 IMEA Professional Development Conference in Forty Wayne Indiana. 
When she is not working with orchestras or groups of students, she spends much of her time teaching violin privately. She first realized her passion for string teaching in high school when she began volunteering to teach after school lessons to middle school students. At UofL she studied violin under Brittany MacWilliams and conducting under Kimcherie Lloyd. 
"I am grateful to be able to teach orchestra in a district with such a rich history of string education. It has been my privilege to have worked alongside incredible music educators, especially my co-director Doug Elmore.  I am truly blessed to get to do what I love every day and am deeply honored to be the INASTA 2020 Middle School Orchestra Teacher of the year."