2020 Jazz-4-Kids: postponed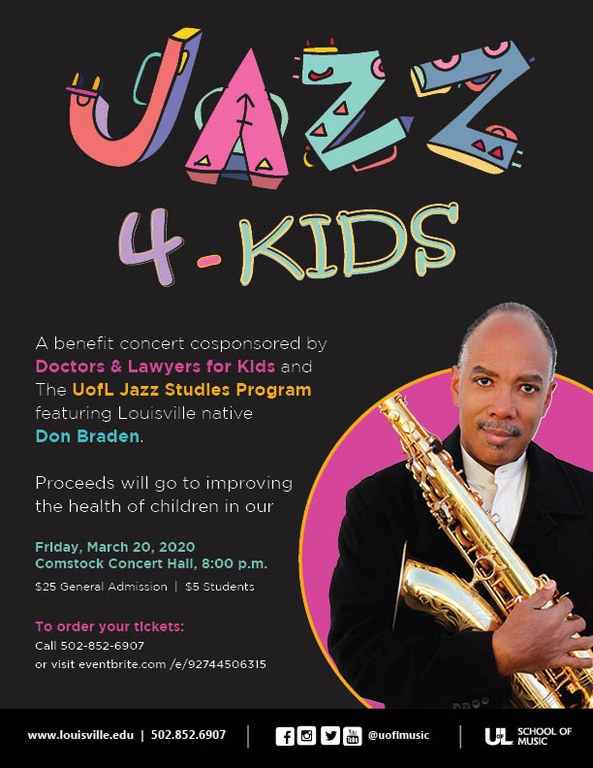 In our third year of helping children in need, our Jazz-4-Kids concert (cosponsored by Doctors & Lawyers for Kids) will feature Louisville native Don Braden in Concert with UofL Jazz Ensemble I.  Braden is known around the world as an exciting and interactive jazz soloist, a creative and prolific composer, and a passionate and energetic educator. He is also known as a specialist at arranging and performing classic popular songs in the modern jazz style. 
Proceeds will go to improving the health of children in our community.
Event Details:
Postponed. Watch for further announcements. 
Comstock Concert Hall
Ticket information:
$25 General Admission, $5 Students
Available at:
eventbrite.com/e/92744506315 or
School of Music @ 502-852-6907 or
Louisville Bar Association @ 502-583-5314
Parking
Free parking available next to the School of Music