i2a Institute 2015
Putting Critical Thinking into Practice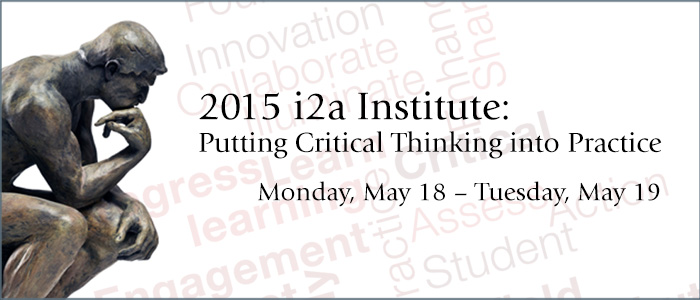 The i2a Institute, now in its seventh year, features old favorites and new approaches to putting critical thinking concepts and tools into our everyday practice in and outside the classroom.
This year, the conference takes place over two days instead of three, and it is designed for faculty and staff to connect with campus colleagues, engage with a national expert, and share scholarly projects that illuminate how we foster and assess students' critical thinking skills "in action."
Join us for one or both days of this engaging conference that brings together colleagues and students from across campus and the country to advance our shared mission to foster a culture of critical thinking in practice.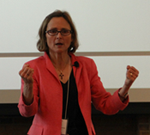 "The i2a Institute gave me tremendous insight on how to take ideas into action. I want to revamp and restructure my classes and workshops."

"Thank you so much. Great job by the staff to make the i2a Institute an educational and enjoyable collegial experience."
Day 1: Monday, May 18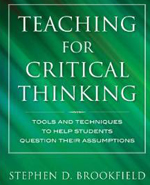 View the 2015 Institute "Schedule At a Glance."
Renowned critical thinking scholar Dr. Stephen Brookfield kicks off the Institute with a half-day workshop focusing on the philosophical and practical approaches to teaching from his 2012 book Teaching for Critical Thinking: Tools and Techniques to Help Students Question Their Assumptions.
The afternoon features the return of our popular student panel with new student voices and perspectives as well as an array of new breakout sessions which offer the fundamentals for individuals new to i2a while bringing new content to i2a veterans.
Day 2: Tuesday, May 19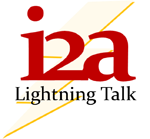 The second day of the i2a Institute will begin with a plenary session that synthesizes lessons learned and observations about student learning drawn from our shared, eight-year journey called Ideas to Action. What does the data tell us about student learning at UofL? Where have we been and what's on the i2a horizon? This session will be followed by an opportunity for discourse and dialogue about the past, present and future of i2a.
NEW this year are the i2a Lightning Talk sessions in which a group of faculty/staff from across campus each present a dynamic, 6-minute talk (without the aid of technology!) to get their audience excited about an i2a approach, project or strategy that works for them.
One Lighting Talk series will focus on critical thinking and the other will center on engagement and student learning. Following each cluster of Lightning Talks, Institute participants will be invited to join the speakers to go deeper on topics that have 'sparked' their interests.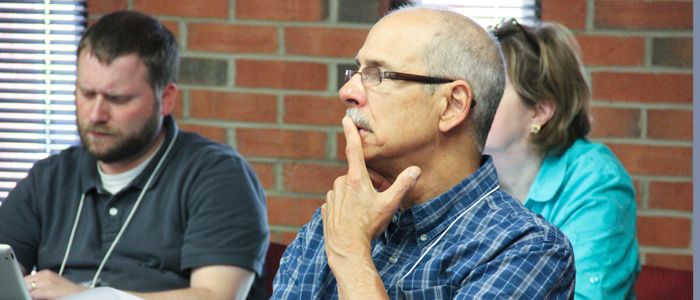 Who Should Attend?
Full and part-time faculty and staff who are interested in infusing critical thinking innovations and related assessment strategies into their instruction
Administrators and staff in higher education who want to learn more about infusing and assessing critical thinking in curricular, co-curricular, and student service projects and programs
Other educators interested in learning more about the teaching and learning of critical thinking
Registration cost for non-UofL affiliates is:
$125 for 1 day
$200 for 2 days
Group rate both days: $175 per person for groups of 4 or more attending both days and coming from the same school/university. To make group registrations, call 502.852.7703.
Registration and Other Information
Registering for one or both days of the Institute is free for UofL faculty and staff.
Beverages, light snacks, and a buffet lunch are included for participants as part of each day.