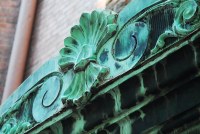 The Department of History contributes to the collective understanding of the past through teaching, service, and the scholarly and public dissemination of original research.  The Department introduces students to the history of societies around the world, helping them to acquire knowledge about those societies, to think critically about the processes that shape the human experience, and to communicate effectively about what they have learned.  Members of the faculty serve the public as writers, speakers, commentators, and professional consultants.  Faculty members contribute to the profession by conducting original historical research and participating in disciplinary and interdisciplinary discourses at the local, regional, national, and international levels.
Welcome to the Department of History at the University of Louisville.  We are one of the original departments in the College of Arts and Sciences, and we offer a full range of courses, from our introductory History of Civilizations to graduate classes. For over a hundred years, we've been here to help you, whether you want to major in history, get a Master's degree with us, or just take care of your History General Education requirements.
The links on the left will allow you to meet our faculty, explore our graduate and undergraduate programs, and access information about programs and opportunities related to History.
If you want to drop in and meet us, we're located in the Belknap Campus's historic Gottschalk Hall, which was built in 1894.  Our office is open Monday to Friday (except holidays) from 8:00 a.m. to 4:30 p.m.  Or you can phone us at (502) 852-6817, or email us at history@louisville.edu.
All of us try to provide our students with the best service possible.  No one is perfect, though, and if you feel you need help resolving a problem with a class or a professor, please contact me.
Tracy E. K'Meyer
Chair of the Department of History
University of Louisville
Louisville, Kentucky 40292