Graduate Studies
Dr. Jennifer Westerfeld

The University of Louisville's M.A. program in History provides students with the opportunity to further their understanding of historical research methods, pedagogy, public history, and historiography. With sixteen full-time faculty members in the department and affiliated faculty across the College of Arts and Sciences, graduate coursework ranges from the history of the Americas to Europe, Asia, the Middle East, and Africa, and encompasses time periods from antiquity to the present day. Graduate students conduct original research, gain a mastery of their area of specialization, and learn how to create and present public-facing, community-engaged scholarship. Our recent graduates have gone on to pursue careers at museums, archives, and historical sites across the country and in fields including secondary and higher education, law, government service, and the arts.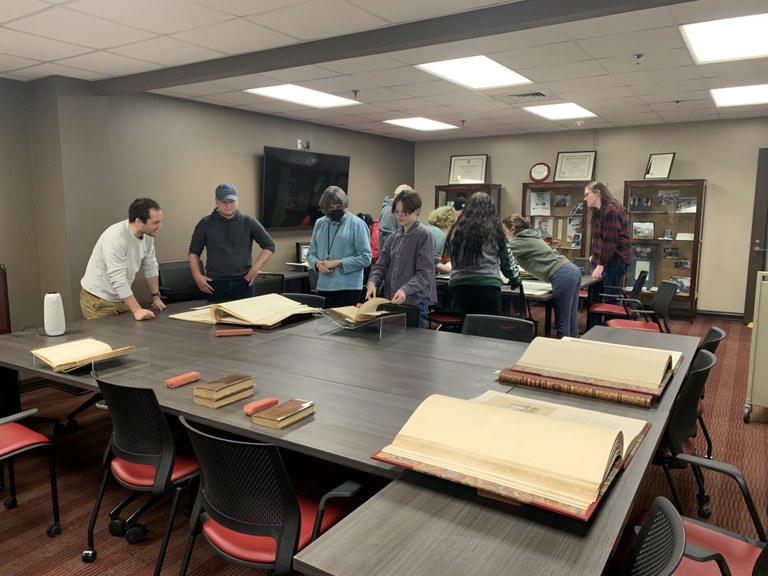 Students in Dr. Westerfeld's course Egypt in the Western Imagination examine 19th-century publications on Egypt from the University's Rare Books Collection.
Research Opportunities
Graduate students in our M.A. program work with faculty who are active scholars in a wide variety of fields and time periods. Recent faculty publications include the following:
Want to learn more about our graduate program? Contact us to set up a visit or zoom chat!