D.M.D. Program
University of Louisville (ULSD) offers outstanding clinical education using state-of-the-art simulation and technology. Exposure to biomedical research enhances the dental education experience. ULSD considers students partners in learning and seeks to provide students with the knowledge and skills needed to meet the challenges of today's dental profession. ULSD strives to foster and sustain an exemplary educational community that offers a nurturing and challenging intellectual climate, a respect for the spectrum of human diversity and a genuine understanding of the many differences that enrich a vibrant metropolitan research university.
What we value at ULSD
About our students
Although the characteristics of a given class change from year to year, the information below depicts the profile of the entering class from the previous year:
View class of 2026 profile as a PDF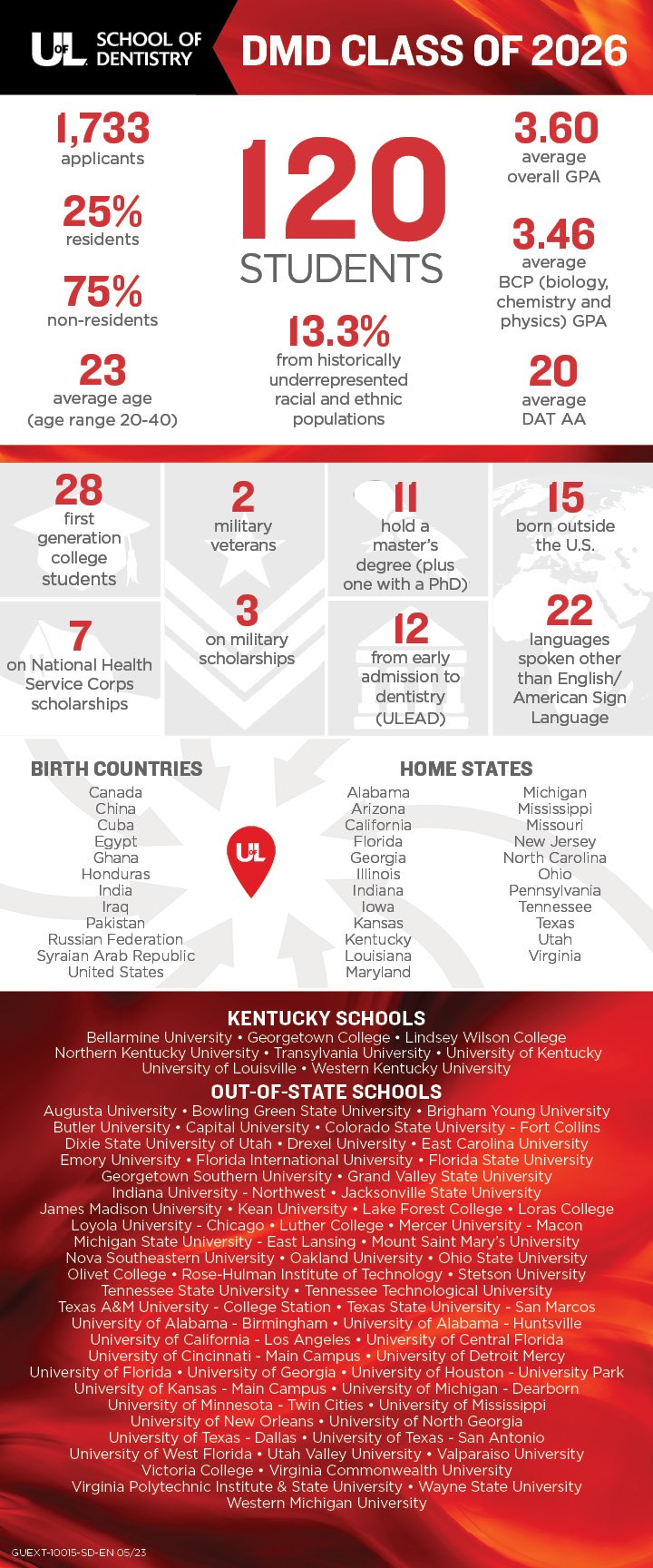 Important information for applicants
Please review the information below regarding professional licensure. By proceeding with the application, you confirm your understanding of the following:
I have reviewed and understand the educational requirements for professional licensure, if any, for my program of interest, at the following link:  https://louisville.edu/oapa/licensure-information
I may need to fulfill additional, non-education-related requirements in order to obtain a license in my field of interest.
The University of Louisville recommends that I contact the licensing agency where I am currently located or the location where I intend to pursue licensure to confirm those requirements.
The program is accredited by The Commission on Dental Accreditation of the American Dental Association. View all School of Dentistry accreditation information.