Office of Dental Research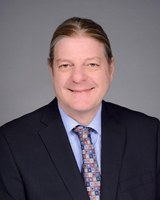 Welcome to the Office of Research & Enterprise at the University of Louisville School of Dentistry (ULSD). This office coordinates all research that is being carried out at ULSD and sponsors several programs that facilitate student participation in research. 
Currently, the Department of Oral Immunology & Infectious Diseases is the main basic science research group in the School of Dentistry. In addition, several other departments in the school are involved in clinical research. 
I invite you to learn more about research at ULSD, research faculty, and the academic programs that are offered at ULSD by exploring the links on this page.
Dr. David Scott
Associate Dean for Research & Enterprise
email me
ULSD Faculty, Students, Residents Receive Awards at Research!Louisville
November 4, 2021
Award winners for the 2021 Research!Louisville event were announced during a virtual award ceremony on October 29, 2021. Award recipients from the School of Dentistry include:
Madison Chumbler (mentors: Nichole Herring and Jennifer Brueckner-Collins) – Dentistry, Clinical Research Award, 1st place
Pooyan Sadr Eshkevari, DDS – Senior Resident, Oral & Maxillofacial Surgery - School of Medicine Medical Resident Award
Isaac Fienn (mentor: Lisa Sandell) – Dentistry, Basic Research Award, 1st place
Erika Figgins (mentor: Gill Diamond) – Master's Basic Science Graduate Award, 2nd place
HeeJue Hong (mentor: David Scott) – Dentistry, Basic Research Award, 3rd place
Alec McDonald (mentor: Sudha Gudhimella) – Dentistry, Basic Research Award, 2nd place
Mike Metz, DMD, MSD, MS, PhD – Chair, Department of Comprehensive Dentistry – Ruth Greenberg Award for Medical Education Research, 1st place
Meghan Nay (mentor: Michael Metz) – Dentistry, Clinical Research Award, 2nd place
Arthur Begotti Silva (mentor: Liliana Rozo) – Dentistry, Clinical Research Award, 3rd place
 For more information about Research!Louisville, including a link to the award presentation slideshow, go to https://researchlouisville.org.
---

ULSD Students, Residents Receive Awards at 2021 AADOCR Kentucky Section Meeting
October 28, 2021
Students and residents representing ULSD took home several awards during last week's meeting of the Kentucky section of the American Association for Dental, Oral, and Craniofacial Research (AADOCR). Award winners include:
DMD Student Category

Mina Iskander – Tobacco Enhances Bacterial-Induced Periodontal Disease in Mice (mentor: David Scott)
Alec McDonald – A Novel, Nitric Oxide-Releasing Elastomeric Chain for Antimicrobial Action: Proof of Concept (mentor: Sudha Gudhimella)

PhD, Resident, Grad Students, Research Staff Category

Esha Mukherjee – Quality Control of In-Office 3D Printers (mentor: Gerald Grant)
Erika Figgins – Therapeutic Effectiveness of Antimicrobial Peptoids against Herpes Simplex Virus-1  (mentor: Gill Diamond)
---
Contact the Office of Dental Research
Dental School, Research & Enterprise
University of Louisville
Louisville, KY 40292
501 S. Preston Street
Room 260B
Louisville, KY 40202
502 852-8905
david.scott@louisville.edu