Membership & Volunteer Information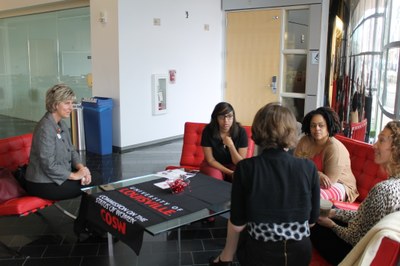 Become a Commissioner
Each spring, nominations are solicited from both faculty and staff for appointment consideration to COSW. Faculty and staff may self-nominate or they may nominate others who are then encouraged to apply. The list of nominees is then presented to the university president in April. The president appoints members for a three-year term (up to three terms possible), to begin August 1.
COSW members are expected to attend at least 8 of 11 general body meetings. In addition, they are expected to actively serve on at least one committee. Committees meet at the end of general body meetings and may meet in person or address commission business via email between general body meetings.
Click here to review the COSW Bylaws.
2023 COSW Commissioner Application now closed!
Applications closed on Friday, April 14, 2023
Volunteers
The Commission appreciates our volunteers! We are always looking for additional help with events, initiatives, and special projects. If you're interested in volunteering, then send an email to COSW Chair, Michelle Rodems, at michelle.rodems@louisville.edu.
Save