CIEHS Scientists
Jamie Young, Ph.D.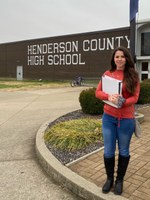 A team led by Dr. Jamie Young is researching the PFAS levels in the Henderson community. In her research, Dr. Young uses the One Environmental Health approach, intending to study the health of humans, wildlife, and the ecosystem in Henderson.
Dr. Young's research took on this new focus after WFPL reporter, Mr. Ryan Van Velzer wrote about the PFAS contamination in the drinking water supply in Henderson, Kentucky. With Mr. Van Velzer's assistance, she connected with local high school Chemistry teacher, Ms. Velvet Dowdy, who is part of the Henderson Community Taskforce on PFAS to continue this community-engaged effort.

Johnny Wise, Ph.D.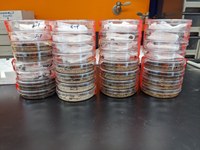 Dr. Wise and his team are studying the impact of metal components in concrete and potential harm resulting from cement dust exposure in a residential area of Louisville, KY.
Dr. Wise's approach focuses on non-invasive, sustainable solutions to environmental exposures and community-led research initiatives.